The Butcher's Daughter, New York
The Butcher's Daughter is a hip spot to fuel up on fresh and healthy eats. The lively pulse of this popular spot, combined with its greenery and understated style created a warm and inviting atmosphere. 
Where: West Village, NYC
Fresh fruits and vegetables are at the heart of the menu at The Butcher's Daughter. The descriptive and image-conjuring name of this vegetarian restaurant didn't let us down one bit, and the atmosphere in this rustic yet comfy spot was a great place to relax while strolling around Greenwich Village. This place is absolutely bustling on the weekend, with brunch-goers flooding in and out through the patio.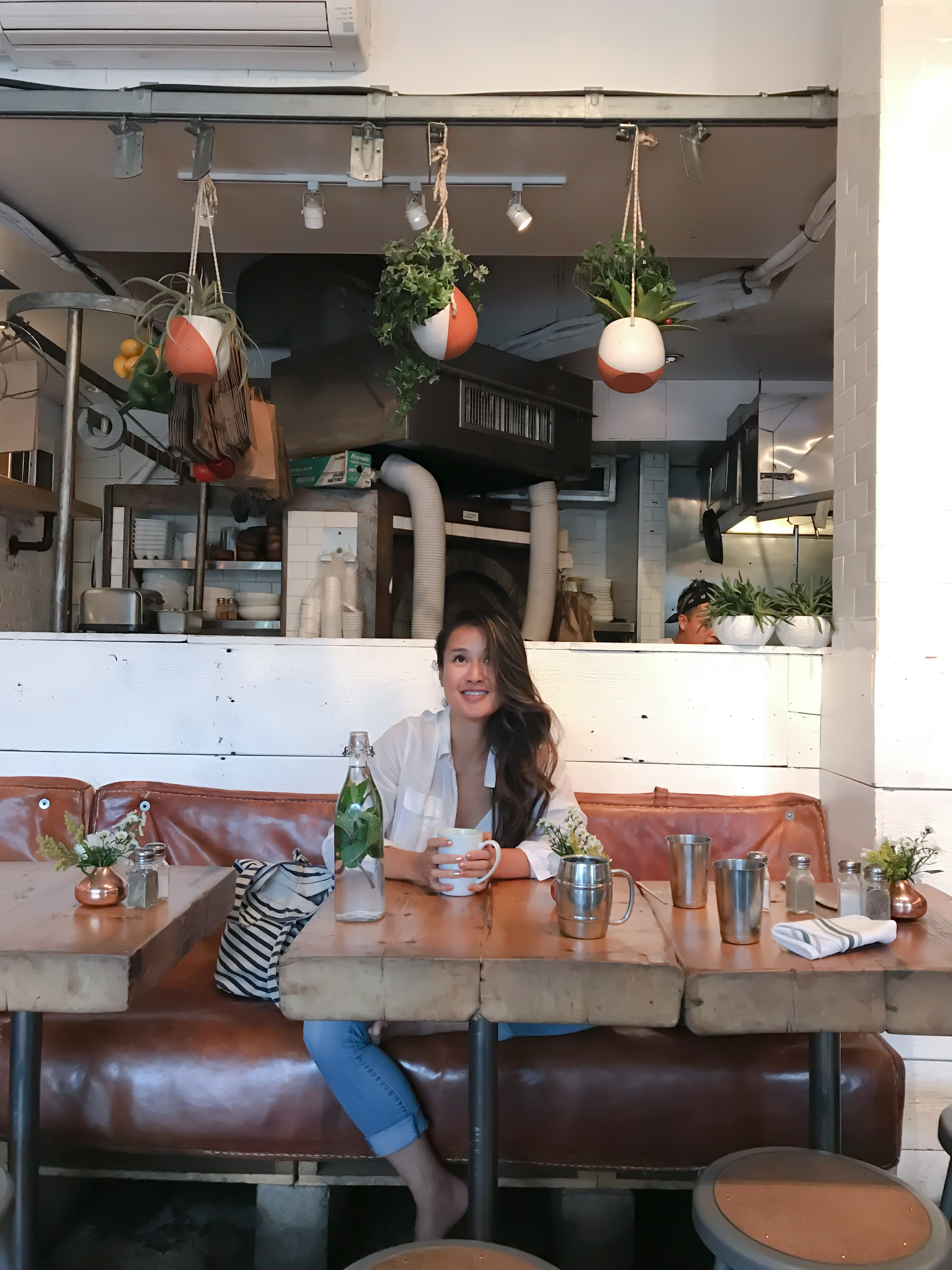 Although humble in sheer size, the wide doors and high ceilings invite in light to illuminate the wood countertops, whitewashed brick walls, and flowing greenery to create the feel of a spacious and calm interior. We savored every last bite of the Raw Pesto Linguini and Spicy Kale Caesar Salad we ordered, which really inspired us to step up our culinary game at home.