Hiking Cinder Cone – Lassen Volcanic National Park, California
Where: Lassen Volcanic National Park
Distance (round-trip): 4 miles (6.4 km)
Time (round-trip): 3 hours
Difficulty: Intermediate
Ideal for: morning or late afternoon
Pet friendly: No
The intersection of diverse geographic zones. Jagged rock and dark greenery recall elements of the Pacific Northwest, yet it's somehow not quite right. Unobstructed vistas of burnt orange and brown combine desert feels to create a scene that is uniquely new to us. This interesting space is Lassen Volcanic National Park, which boasts a variety of distinct hikes with much to offer.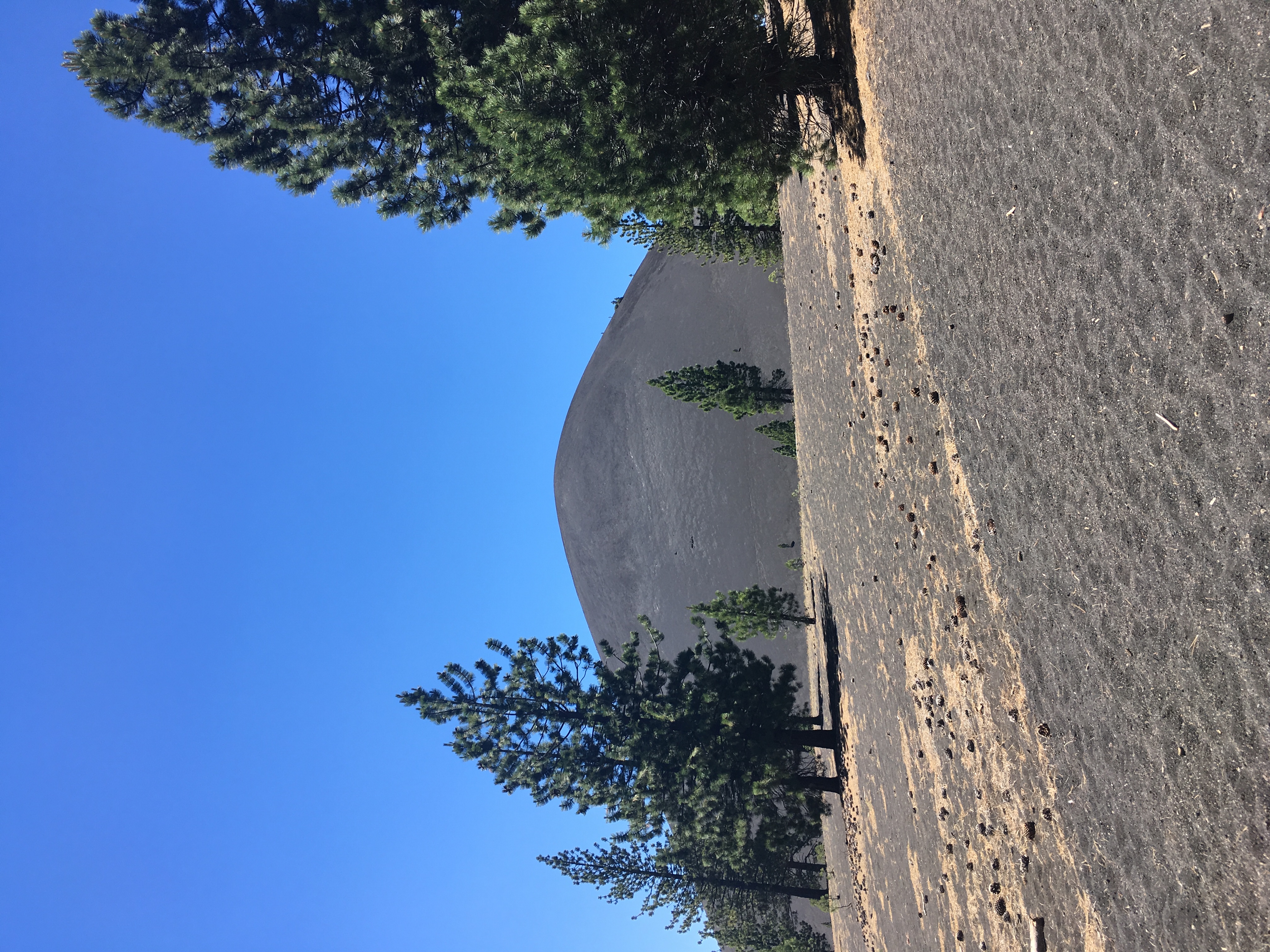 With most of the park located at least one mile above sea level, summertime brings the heat, as temperatures routinely reach 90° F (32° C). This combination of high altitude and direct sun necessitates proper planning, clothing, and hydration while getting outside for many of the sun-exposed destinations. A nice hike to start with is Cinder Cone. You'll want to start this one early to avoid fierce midday temps, but as the name suggests, this one will have you scaling up a major mound of crushed rock. After starting with a gradual walk through lightly covered terrain, Cinder Cone will emerge in front of you, fully exposed to the elements.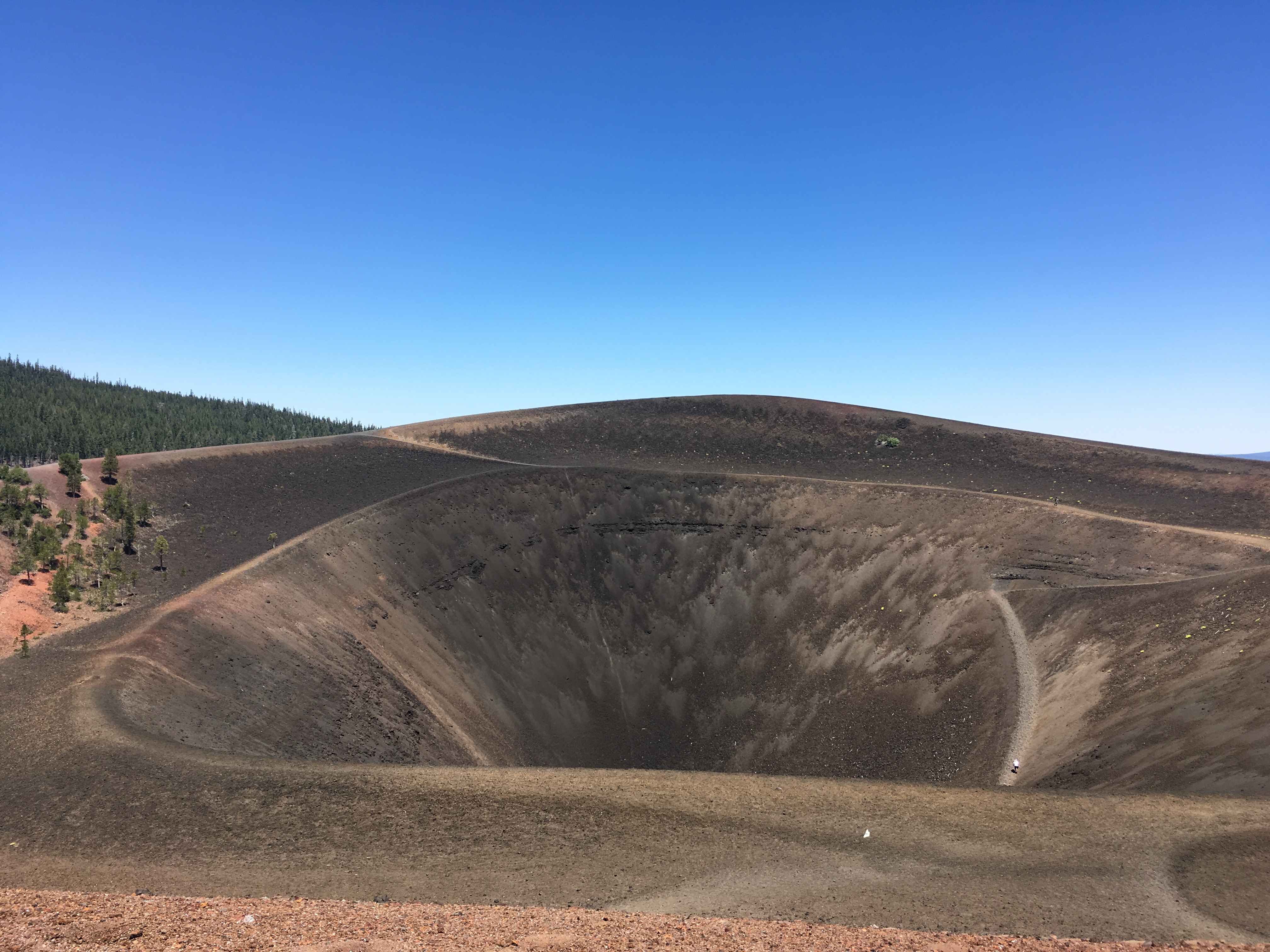 Although it might appear as a basic rock hill on the ascent, the distant views as you reach the top are some of my favorite at Lassen. 750 feet below, the rolling multicolored bumps of the Painted Dunes specked with trees give way to peaks on the horizon and mighty Lassen Peak in the distance. Turning your gaze back to your immediate surroundings will lead you down swooping footpaths cut into the exposed earth to the bottom of the crater. As you amble downward, this will likely hit you with a lunar-like feel as you drop below the rim of the volcano. After taking in the movie-set surroundings and making your way back to the top, don't forget to have one more look at the 360 degree views before setting course back to beat the intense summer rays.