Kananaskis Mountain Lodge, an Autograph Collection Hotel – Kananaskis, Alberta
Instagram: @kananaskislodge
Website: https://lodgeatkananaskis.com/
Location: Kananaskis, AB
By mid June, we were starting to get antsy. The typical flurry of work left us as spectators, simply admiring the amazing summer weather on our daily commutes. Without a huge chunk of time at our disposal, the necessity of at least a mini respite finally shoved its way to the top of our to-do list.
As residents of British Columbia, we realize we are extremely spoiled with the variety of sights and experiences that our coastal locale affords us. However, this time we were ready for a shift in scenery to change things up. So, as is typical for us, regardless of how much prior planning we do, we predictably pushed back from our desks on a Thursday night and frantically packed before rolling out of the city eastward on Friday for a mini road trip. Our sights were set on a little oasis, the Pomeroy Kananaskis Mountain Lodge in Alberta, a boutique hotel part of Autograph Collection Hotels.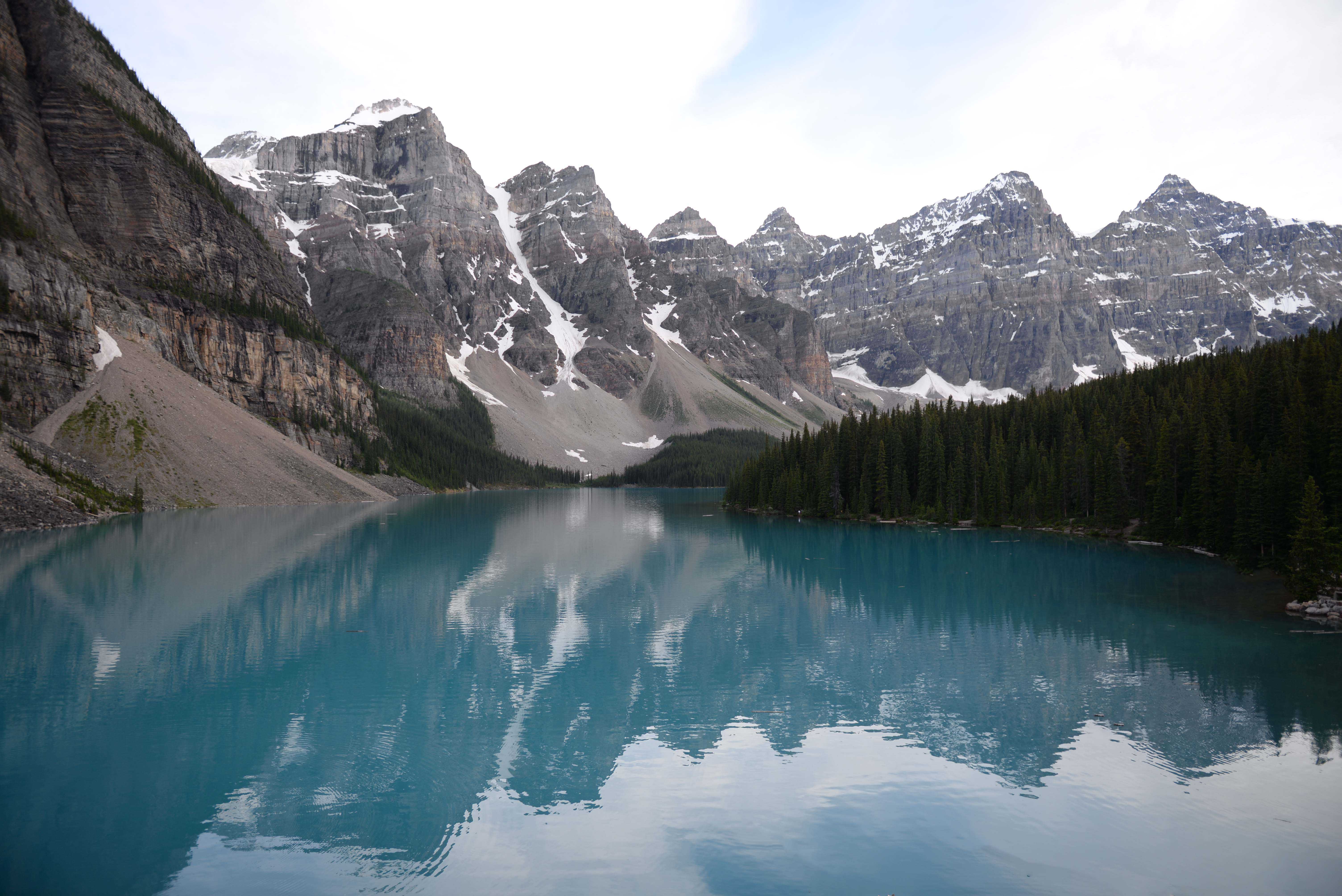 There's just something about hitting the road. Eyes forward, leaving the day to day worries behind. Our typical getaway usually involves getting off the grid and under the stars, but this time we thought we'd shake it up a bit. There are times when you sense your tired body and mind need to relax and recharge instead of pushing limits, and we decided we finally needed some good R & R. After a full day's drive east slicing through a unique gradient of landscapes, we arrived at our destination in the hot, dry climate of Kananaskis, Alberta.
As we popped open our car doors to head into the main entrance of the hotel, the mood was set by a simple scent. Sometimes scents can unlock memories and transport in old feelings. We felt the nostalgia of campfires past as the scent of burning wood billowed from the cauldron firepit right outside the main doors. After driving for 10 hours and through a variety of scenery, the seclusion and absence of the busy city vibe settled us right down.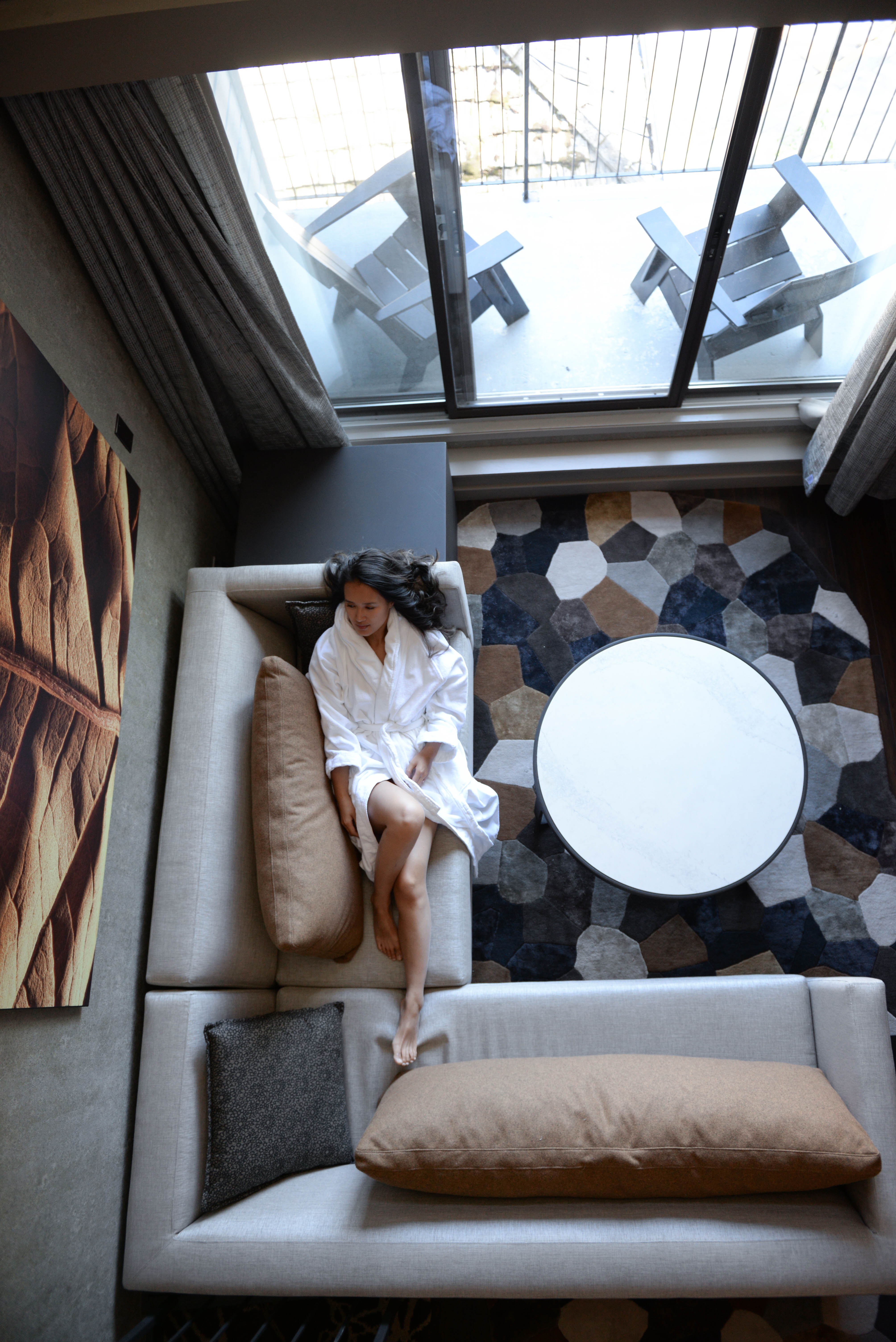 What surprised us about the hotel was the way that two opposing aesthetics created a theme that was so unique and refreshing. The newly renovated hotel presented a clean, bright, and inviting entrance. Arriving in our room, the dark wood, rich colors, and luxurious surroundings created a coziness that welcomed us into the lovely retreat. We had the pleasure of staying in the bi-level loft, which comes equipped with everything you'll need to hunker down for the weekend. The main floor's dining area flows into the living room where we sprawled and relaxed for the night. Our favorite feature could be felt as our gaze lifted upward – two story floor-to-ceiling windows. They let in lots of light with views of forests and peaks from indoors or from the personal balcony. Although the summer warmth was great for our stay, we're sure the fireplace would be a calming way to end the night before heading upstairs to crawl into the spacious king bed.
The next morning started leisurely, and we felt pretty fancy as we lazily ushered in the sun's rays from beneath the covers thanks to the remote-controlled window coverings. After getting a lay of the land, we realized we were in the perfect place to unwind and relax, yet also satisfy our itch to explore some new territory. Located just an hour from Banff, we got our fix for the outdoors with some hiking and canoeing around several breathtaking spots. Whether it's Lake Louise, Moraine Lake, Emerald Lake or others, you simply can't make a bad choice. And although we usually love crashing into our sleeping bags after an adventure, this go around we had time to spare to make it back to the lodge to do something we both had never treated ourselves to – a spa.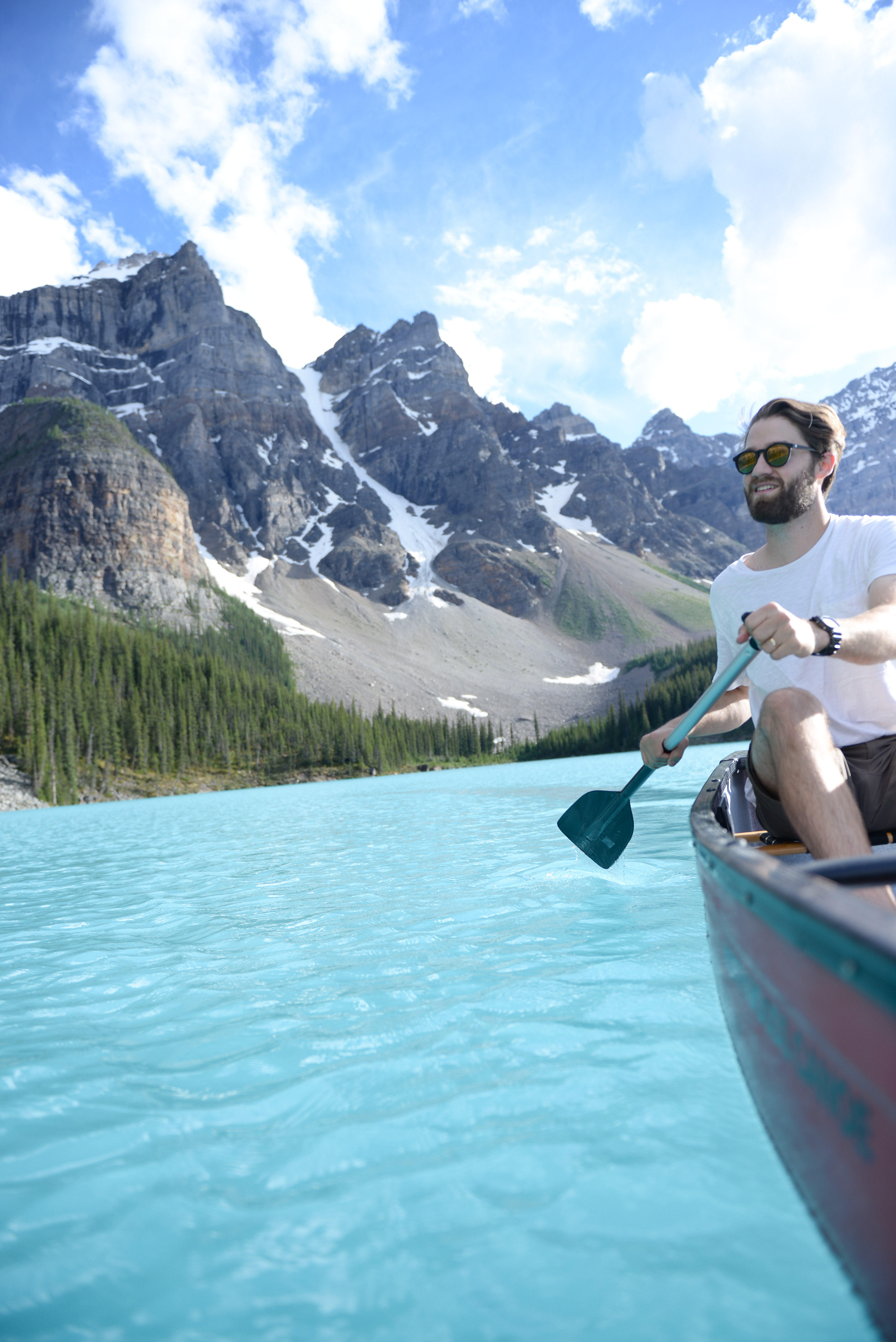 This spa was right up our alley. Whether it's yoga, hitting the gym, or the impact of a day on the trails, over the years we have come to realize that jump-starting the recovery of our body's muscles and joints is an essential component of keeping our active bodies in constant motion. The Kananaskis Nordic Spa was a fun and invigorating way to take care of ourselves. Unlike the classic spa experience you might have in mind, the Nordic Spa is all about contrasts. Once we entered the building, we quickly realized we'd be heading back outside.
What was on the menu? Hydrotherapy. After we stepped outside, we cycled through a sequence of temperatures: hot, warm, and cold. The gorgeous terraced design boasts beautiful pools where we moved our way from hot to cold, all while stimulating blood flow to cleanse and refresh tight muscles and release the anxious mind. Your hot cycle might consist of their hot pool, Finnish sauna, barrel sauna, or steam room. We absolutely loved the steam room's stimulating scent of eucalyptus. After we cycled through the sequence a couple times and finished up by giving our skin a salt exfoliation in the steamy exfoliation cabin, we headed back over to the hotel to finish the night with a lovely meal.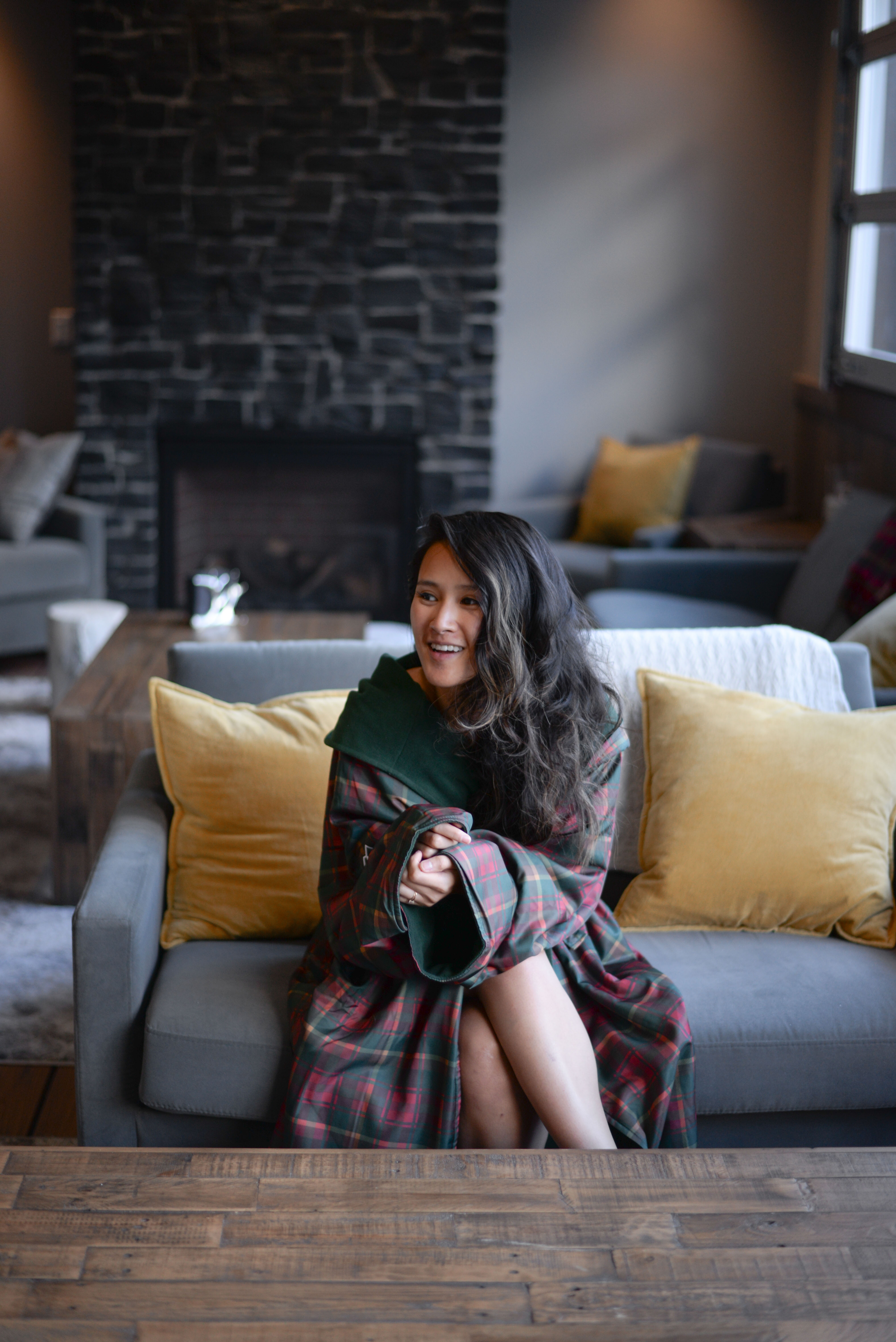 Returning from an adventure never feels quite the same as the departure. We are fascinated by this experience, as every journey leaves a different impression on us. Small details eventually build themselves into a tangible ambience, creating mood and character. From the classic architectural design and charming interior, to the sentimental scents, and even unexpected bonuses like s'mores on the patio, we left with a smile. This little trip was just what we needed, and with livened spirits we reflected and relaxed on the trek home.