Lovely Field of Peonies near Vancouver, Canada
Whether you're obsessed with peonies, or simply enjoy strolling through lovely blossoms, Pure Peonies should rise to the top of your list. The quaint, family-owned farm boasts thousands of beautiful peonies with a variety of vibrant hues that impress the eye and provide serious pop for all you photographers.
Where: 2949 E Badger Rd, Everson, Washington
Website: www.purepeonies.com
It's already mid summer, and this year has passed in a blink. As we barrel toward the heart of summer, we are filled with a special sense of joy as we approach a big number for us: one. July will mark our first wedding anniversary!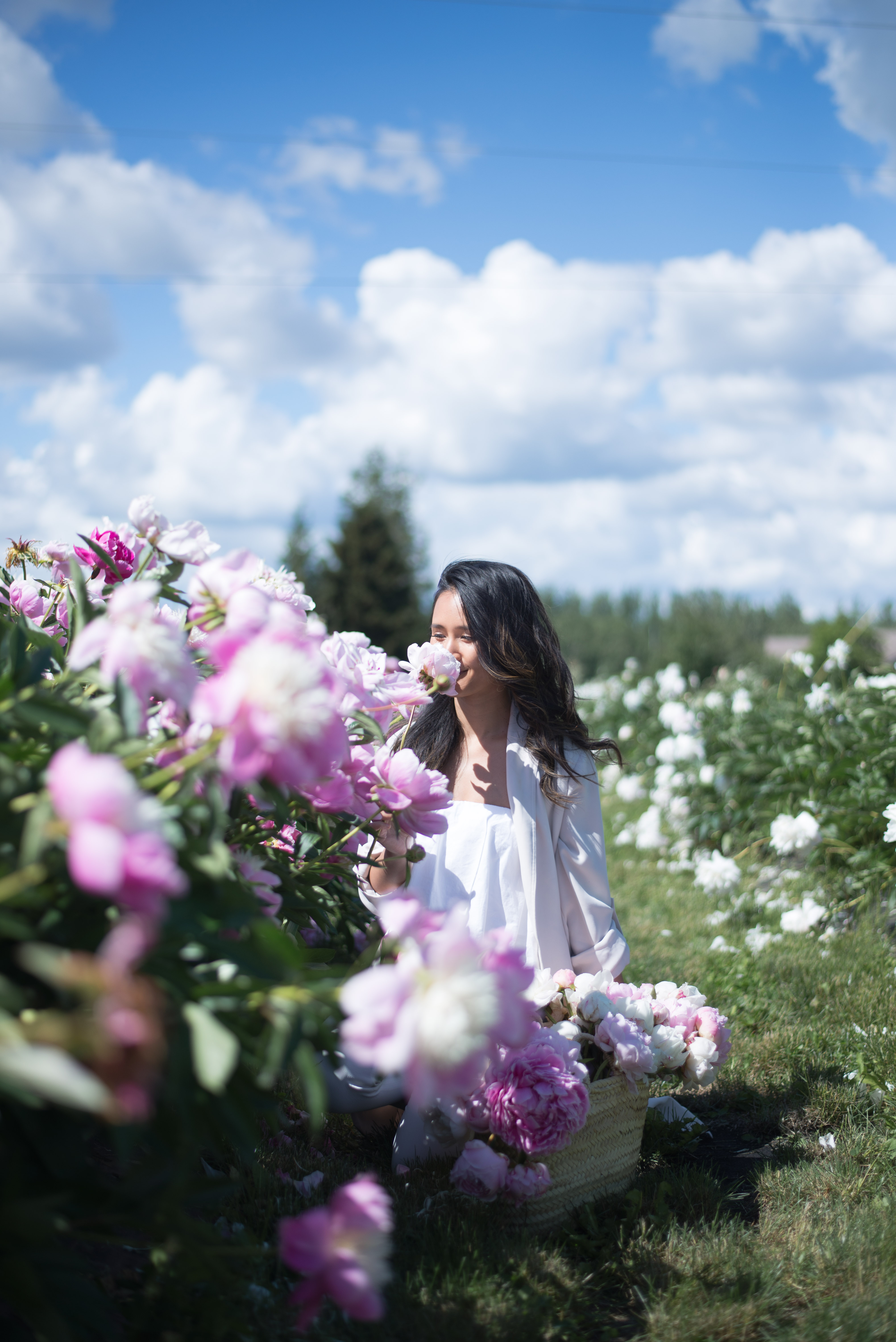 The memories made over the past twelve months have been exciting, but on this first anniversary we are left grinning when thinking about the wedding day itself. Like any great party, our amazing celebration was a success because of the awesome love and energy of all our friends and family.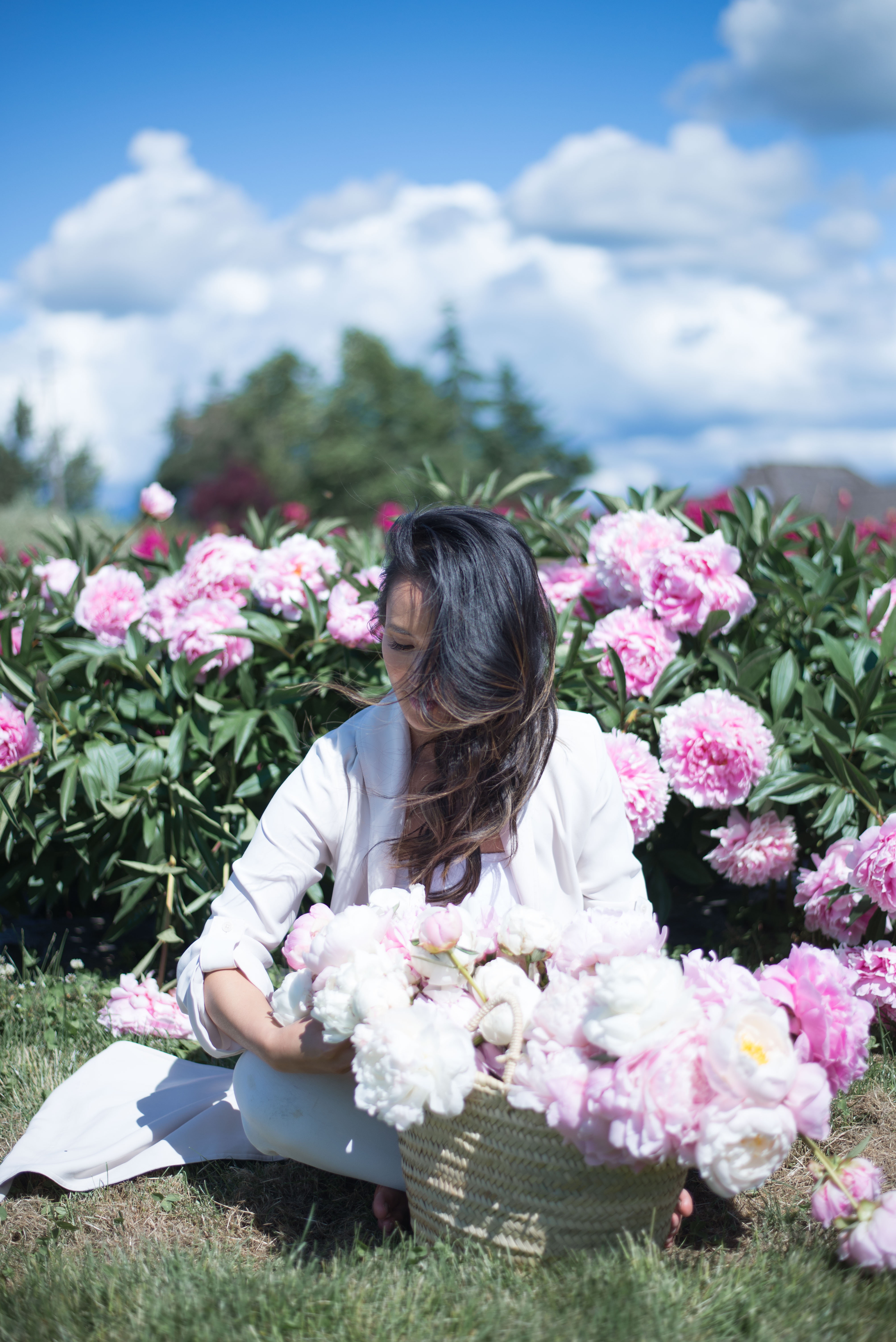 After our amazing guests, the next thing that pops into our memory is the floral arrangements and decorations that Forêt Design Studio created for us. Sitting here typing from a home flowing with plants and greenery, their amazing work provided the perfect vibe for plant lovers like us.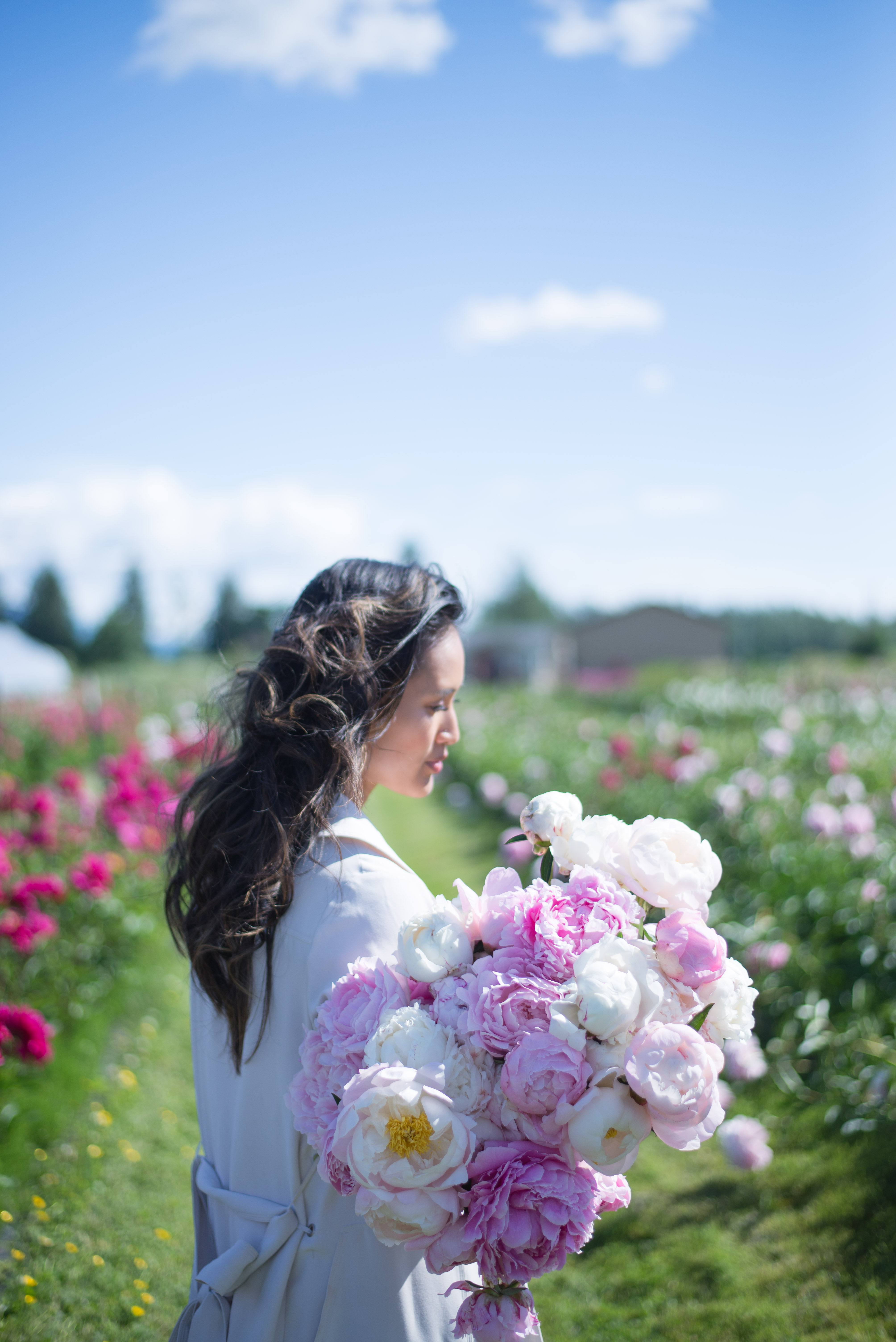 When I first met Cam, I knew nothing about flowers. I was then quickly thrust into her plant-filled world. I can't say that I've become a plant expert by any stretch, but like any good partner in crime, I made sure to remember one thing – there was one flower she made absolutely sure to let me know was her fave. Peonies, peonies, peonies!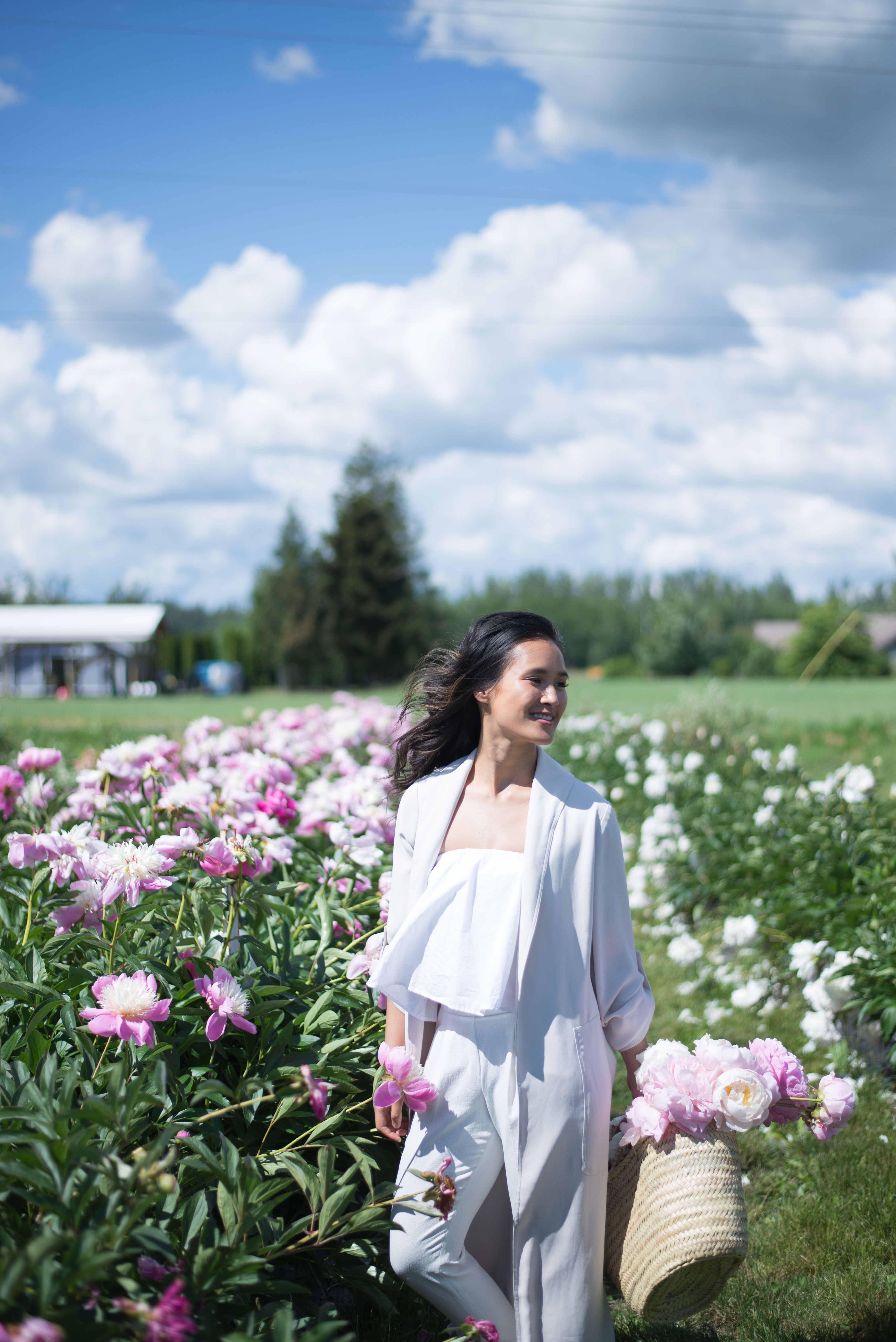 With our wedding taking place in July, we soon realized that the small window of peonies season wouldn't allow us to make them a part of our big day. Almost a year later, though, we stumbled upon what feels like a nice consolation prize – a farm dedicated to nothing but peonies!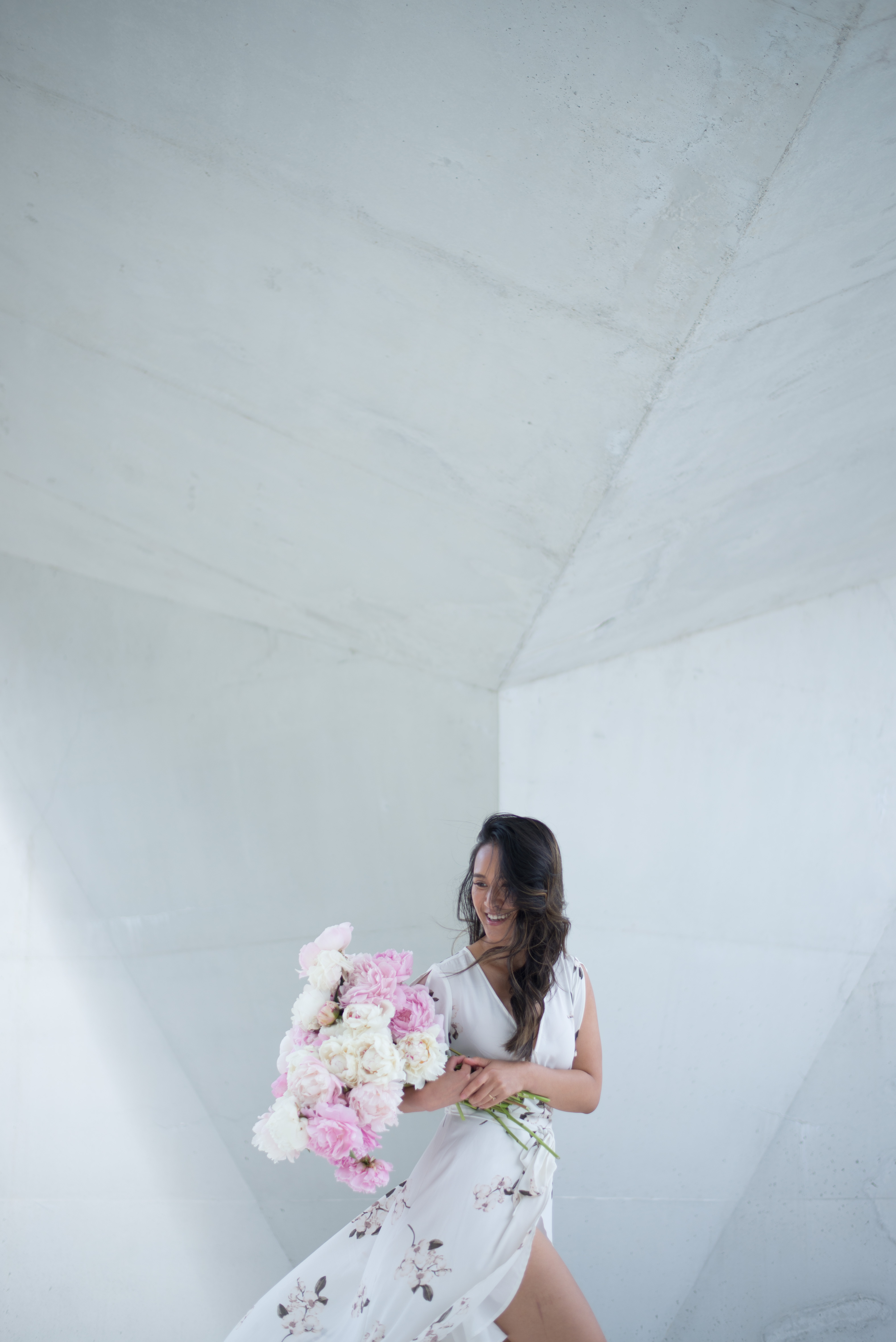 Located just on the Washington side of the US-Canada border, we found ourselves immersed in rows of beautiful pinks and whites at Pure Peonies. The views and smells were absolutely amazing, but the farm's family feel and origin story are what will surely result in a return trip from us. The farm with the picturesque blossoms was founded by a retired couple in recent years, and as the story goes, he agreed to fill their plot of land with one flower: her favorite peonies.
If this didn't hit us with the warm-and-fuzzies, I'm not sure what would have done it. Although we would've liked to mix in some of these gorgeous blossoms into our big day, as we enjoyed our afternoon on the farm we realized that settling for a yearly trip to these couple thousand stunners will definitely suffice.