Grouse Mountain Light Walk
Grouse Mountain Light Walk is a great spot to get outside and take a break from the city. It's just a quick drive from Vancouver, and the snow covered trees and lights are sure to deliver on the holiday feels.
Instagram: https://www.instagram.com/grousemountain/
Website: https://www.grousemountain.com/light-walk
Location: Grouse Mountain, North Vancouver, BC
If you're itching to get out of the house this holiday season, the Grouse Mountain Light Walk is a great place to breathe in some fresh mountain air and marvel in the glow of the beautiful lights in a wintry setting. This time of year often lends itself to schedules packed with Christmas parties and family gatherings, leaving scarce time for anything else. For those of you that don't have a gap in your schedule to get out of the city for a serious backcountry trip or hike, the light walk is a nice way to sneak in some outdoors time on any given evening.  It's a great spot to stroll through the trees at a leisurely pace as lights pop in the snow and holiday tunes buzz in the air.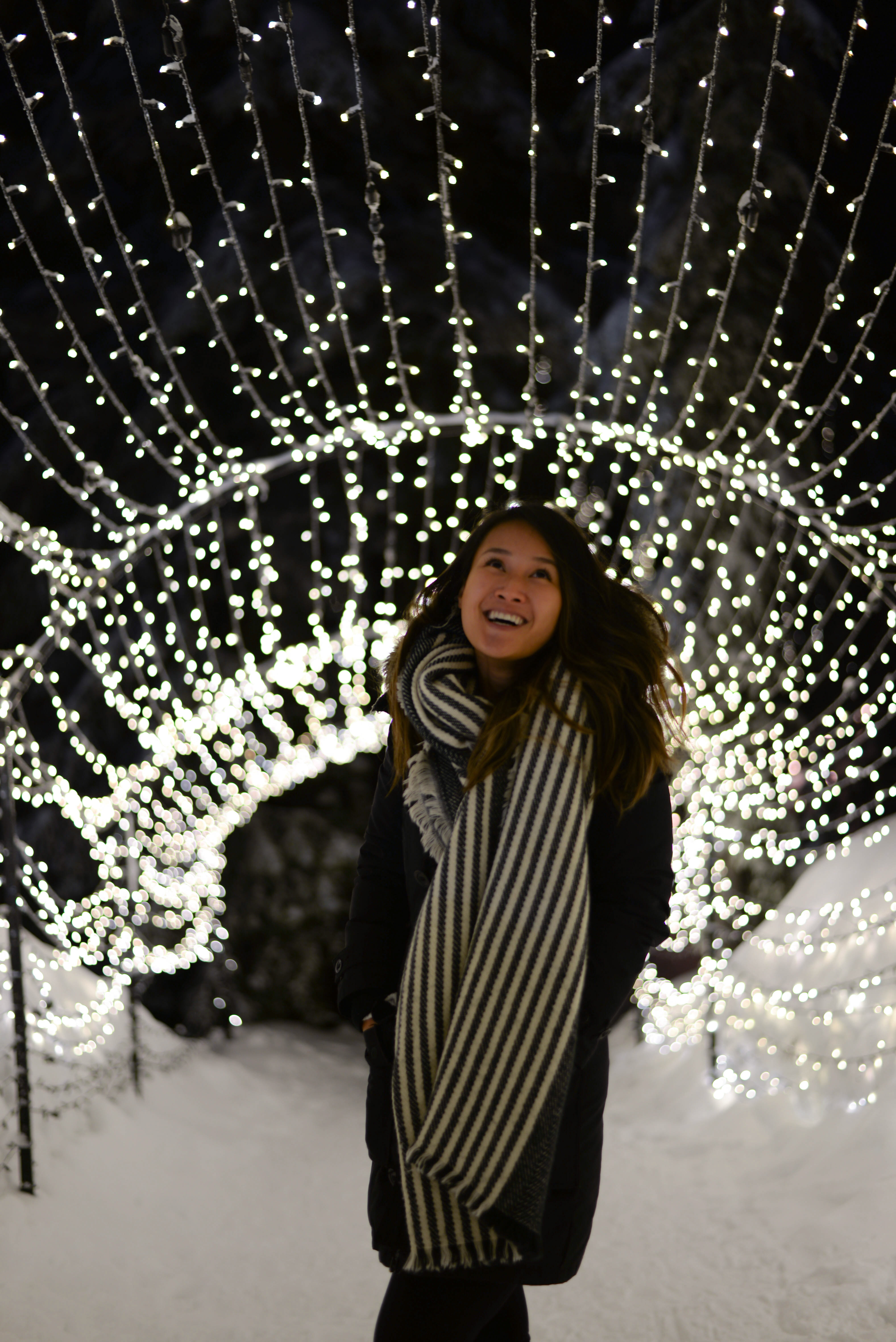 Although the walk is self-paced and in no way physically taxing, you will definitely want to come armed with a little something extra in addition to your typical footwear. One nice option is to rent or bring your own snowshoes. However, the trails are typically pretty packed down and ice is much more of a problem than deep snow. Instead of wearing snowshoes, here we prefer going with our microspikes, which can easily be worn with any shoe or boot. They offer much easier maneuverability and grip on packed snow and ice, preventing head-over-tea-kettle spills that will surely put an end to a nice evening.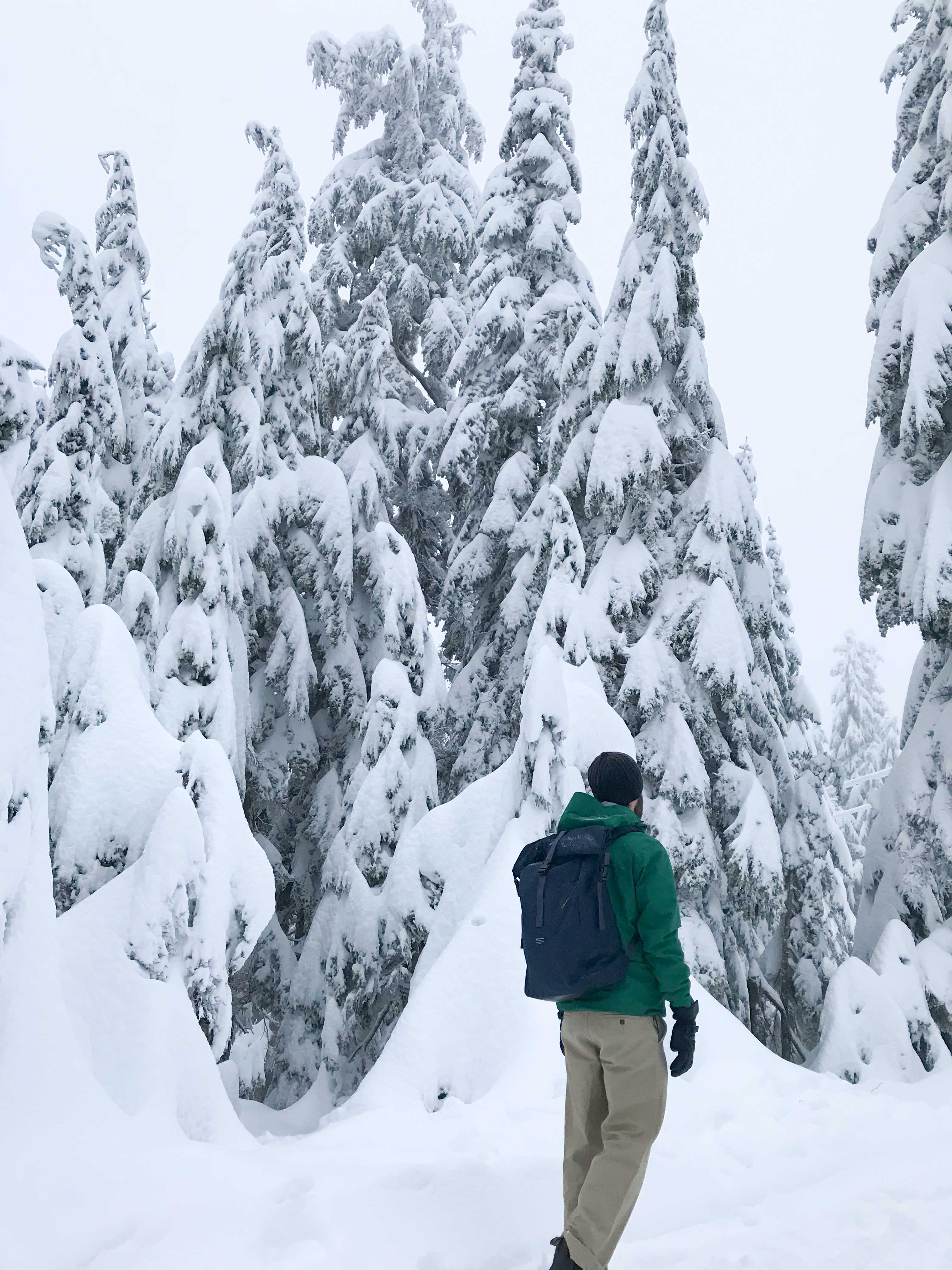 Rich, green fir and spruce trees draped in warm white bulbs is likely just what you'll need to rid yourself of the frenzied holiday stress and bustle, getting you quickly back in the holiday spirit. Be sure to bring along your camera to capture the sights, as you really can't go wrong with wherever you decide to shoot. If you've got little ones alongside, you can go for a ride on Santa's sleigh, say hi to the reindeer, and be sure to grab a hot chocolate in the Peak Chalet before taking in the views on the Skyride back to the base.