Banff. Whether you're a big time outdoor enthusiast or not, the name seems to ring a bell with just about everyone. The great thing about this destination is that it's sure to satisfy regardless of where you fall on the spectrum from car-camper to bare-bones backcountry backpacker. We recently did a road trip starting from Vancouver, and loved the relaxing drive as we climbed our way out of the city and up into the Canadian Rockies.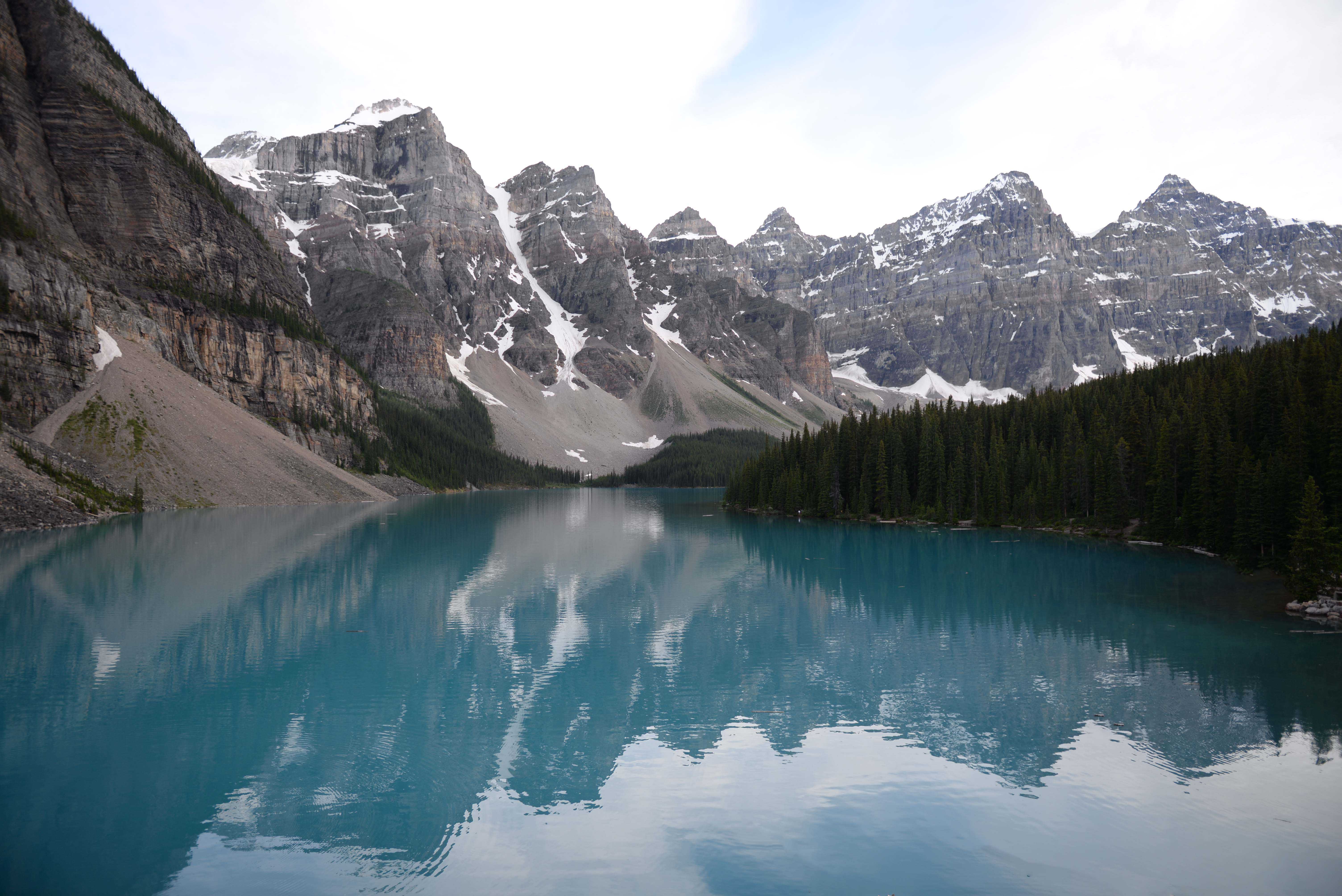 In addition to the scenic drive, the major image burned into our memories is the turquoise blue lakes. Sometimes in-person experiences are a bit of a let down from epic pics seen circulating online, but these lakes easily exceeded our expectations. As massive glaciers grind away rock and deposit fine "glacial flour" into the lakes, a stunning turquoise tone is born. You've got to see it to believe it. Better yet, in true Canadian fashion, go for a paddle to get off the shore and fully experience these unique formations.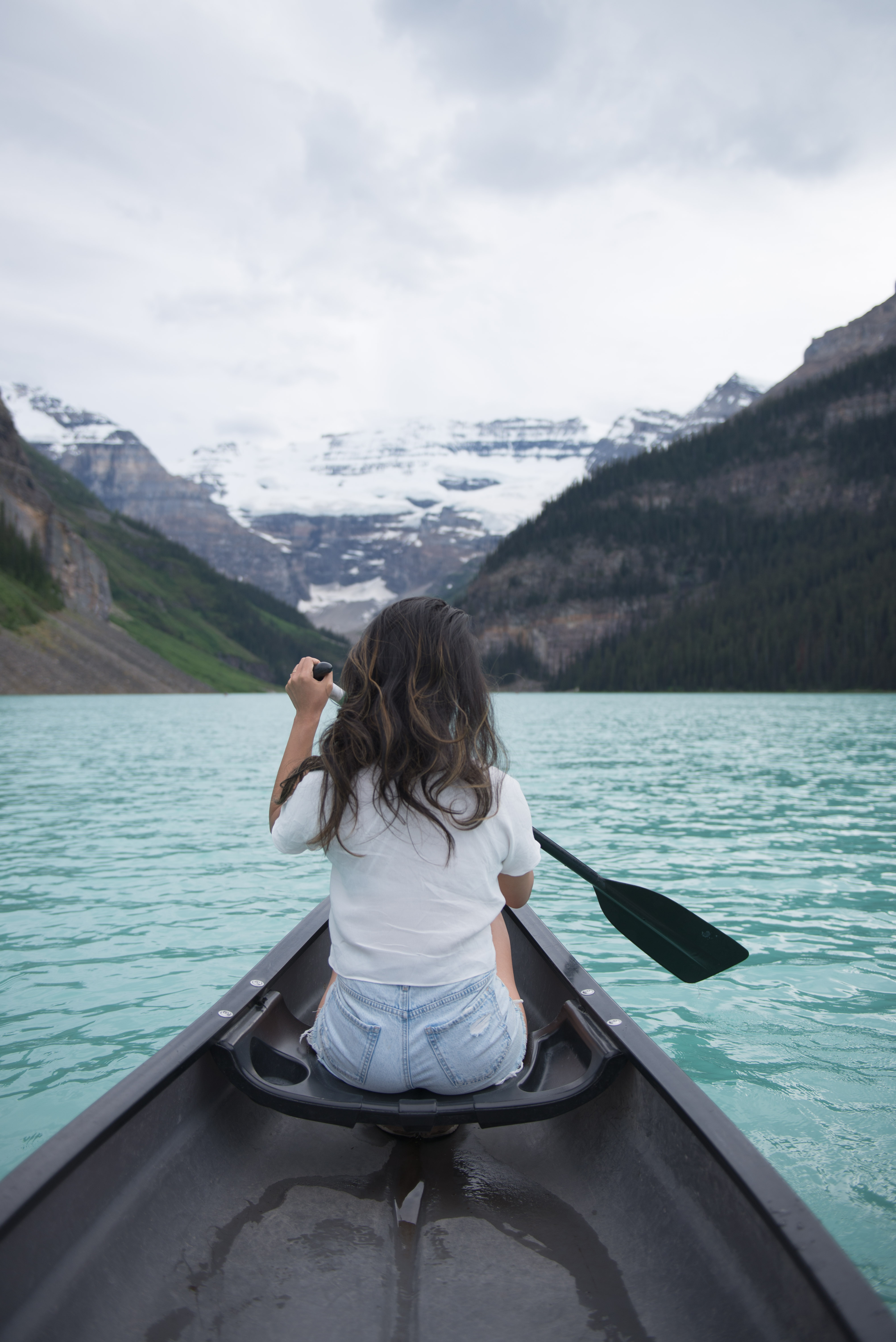 The Banff area is amazing, yet some of the major sites are a bit spread out. To get your planning started, here are a handful of our favorite lakes, hikes, and restaurants that should easily push their way to the top of your Banff to-do list.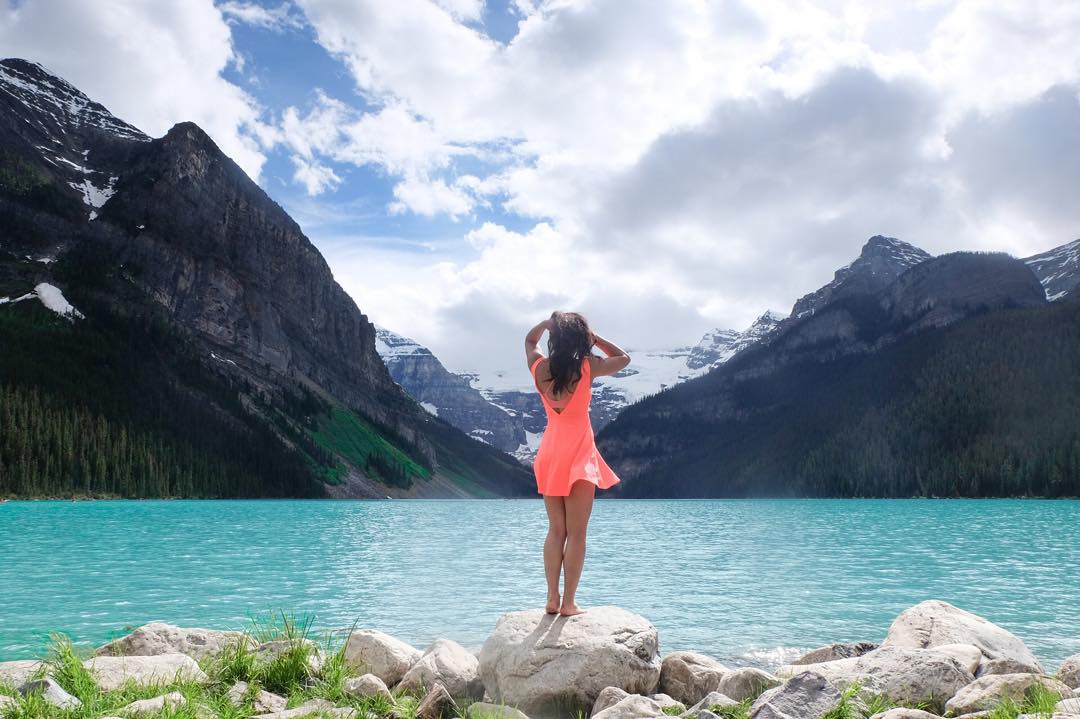 The lakes
1. Lake Louise. The classic spot. The color of this lake is unmistakeable. Although the massive crowds will force you to do some angling to get an undisturbed serene looking photo, the rich and creamy turquoise still makes this a must-see. Jump into a canoe to lose the crowds and get up close views of the massive glacier.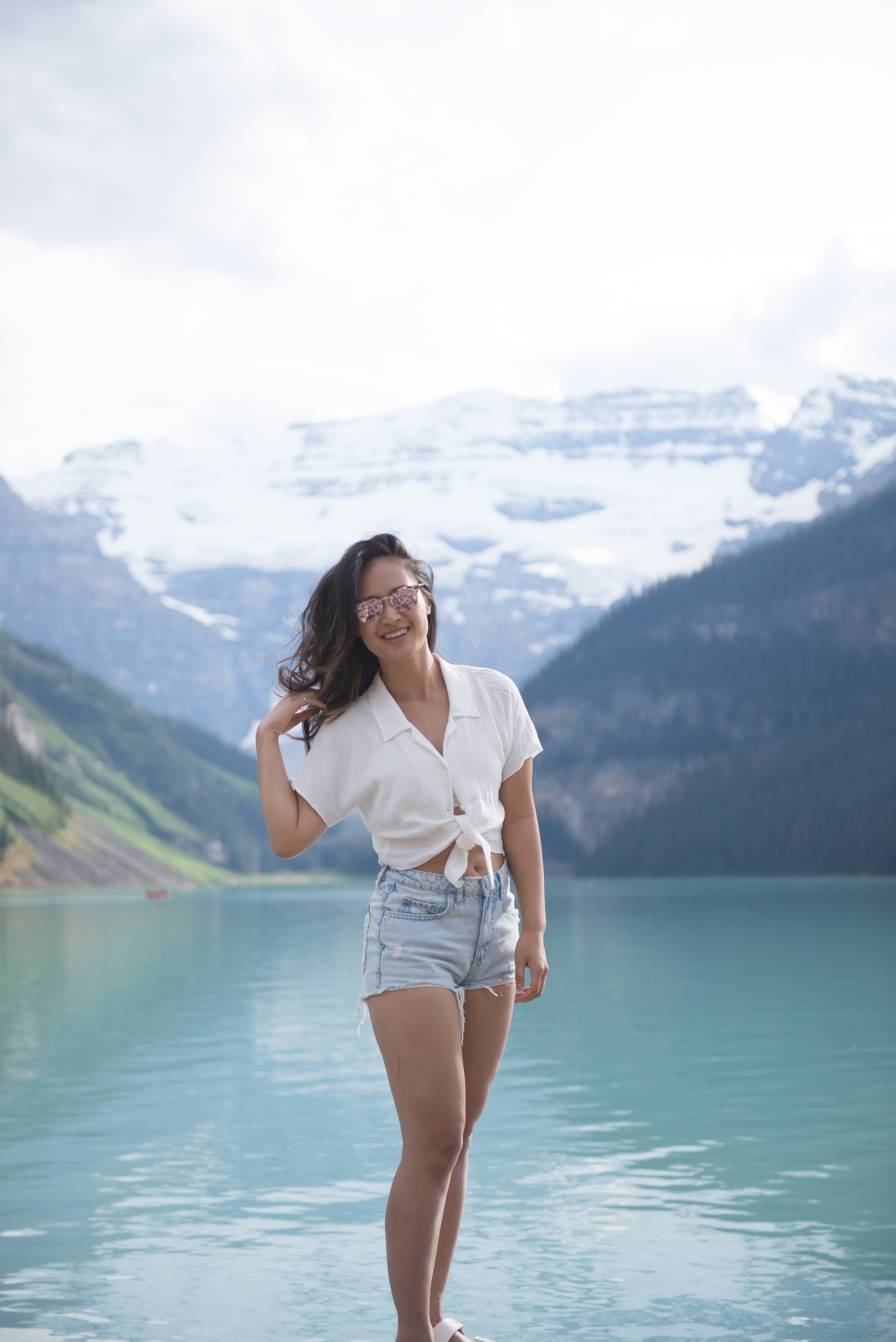 2. Moraine Lake. Although it's just a quick drive from Lake Louise, this beauty serves up its own unique, stunning scene. Jagged, snowy peaks emerge directly from the lakes's edge to create a remarkable backdrop to the slightly darker blue water.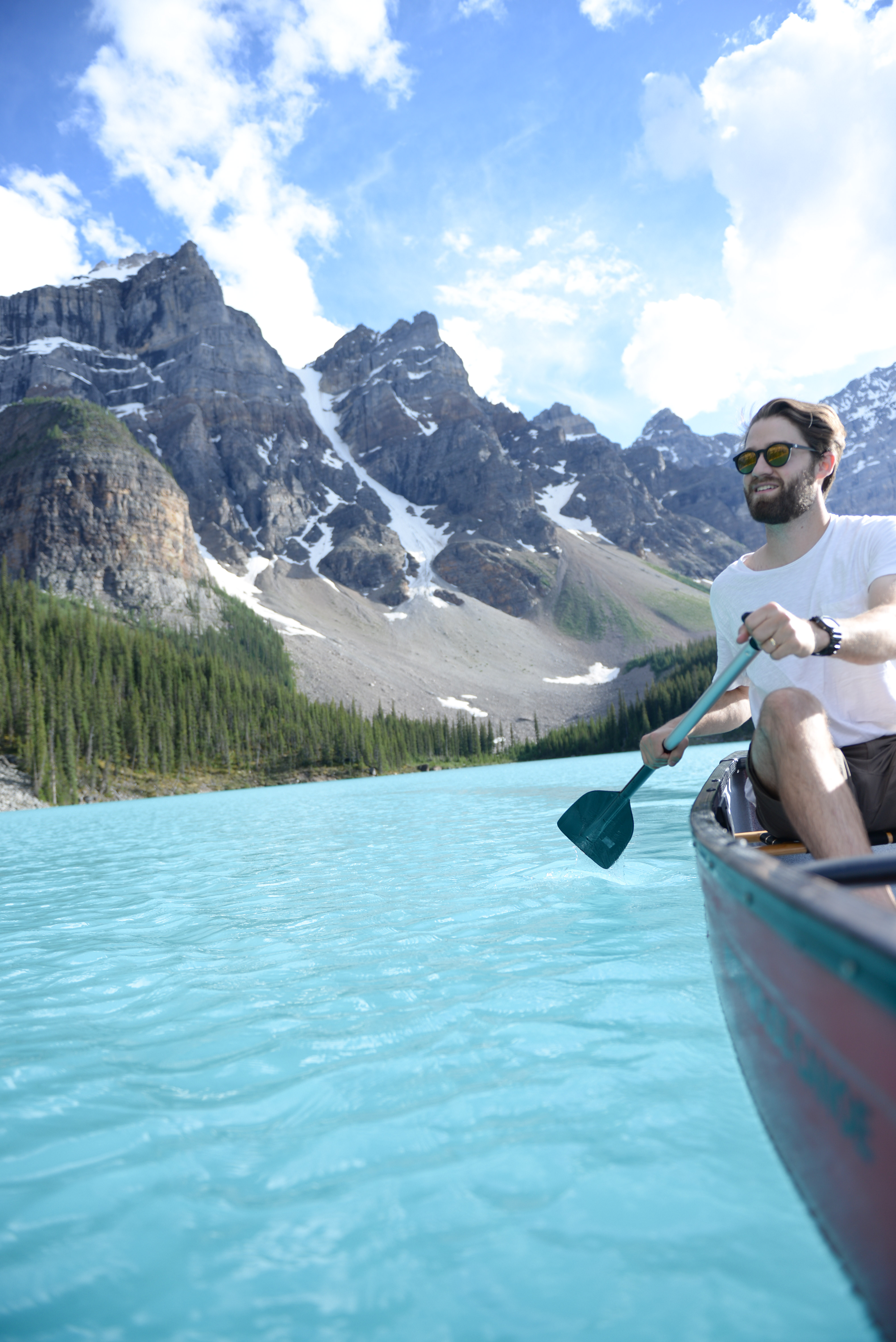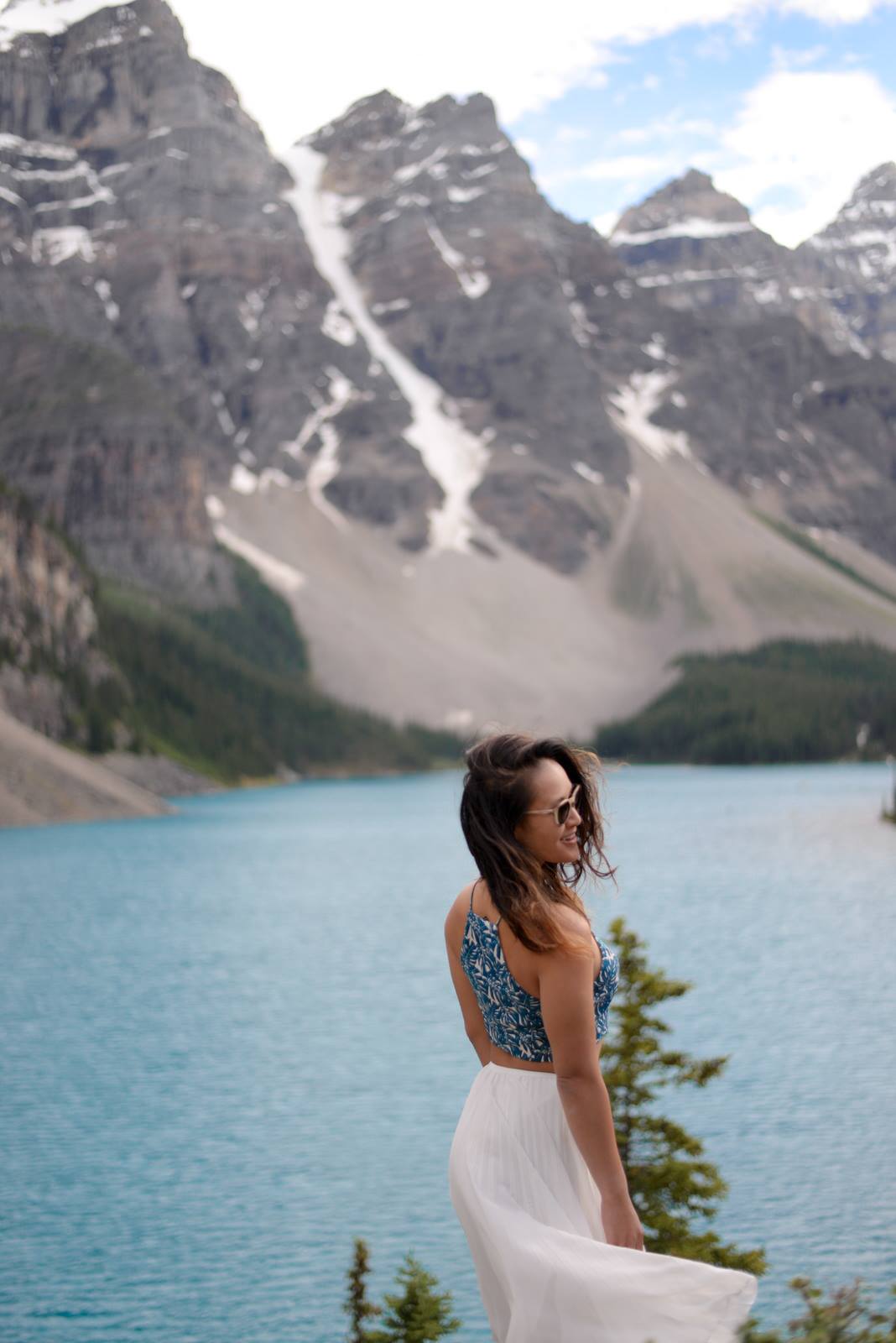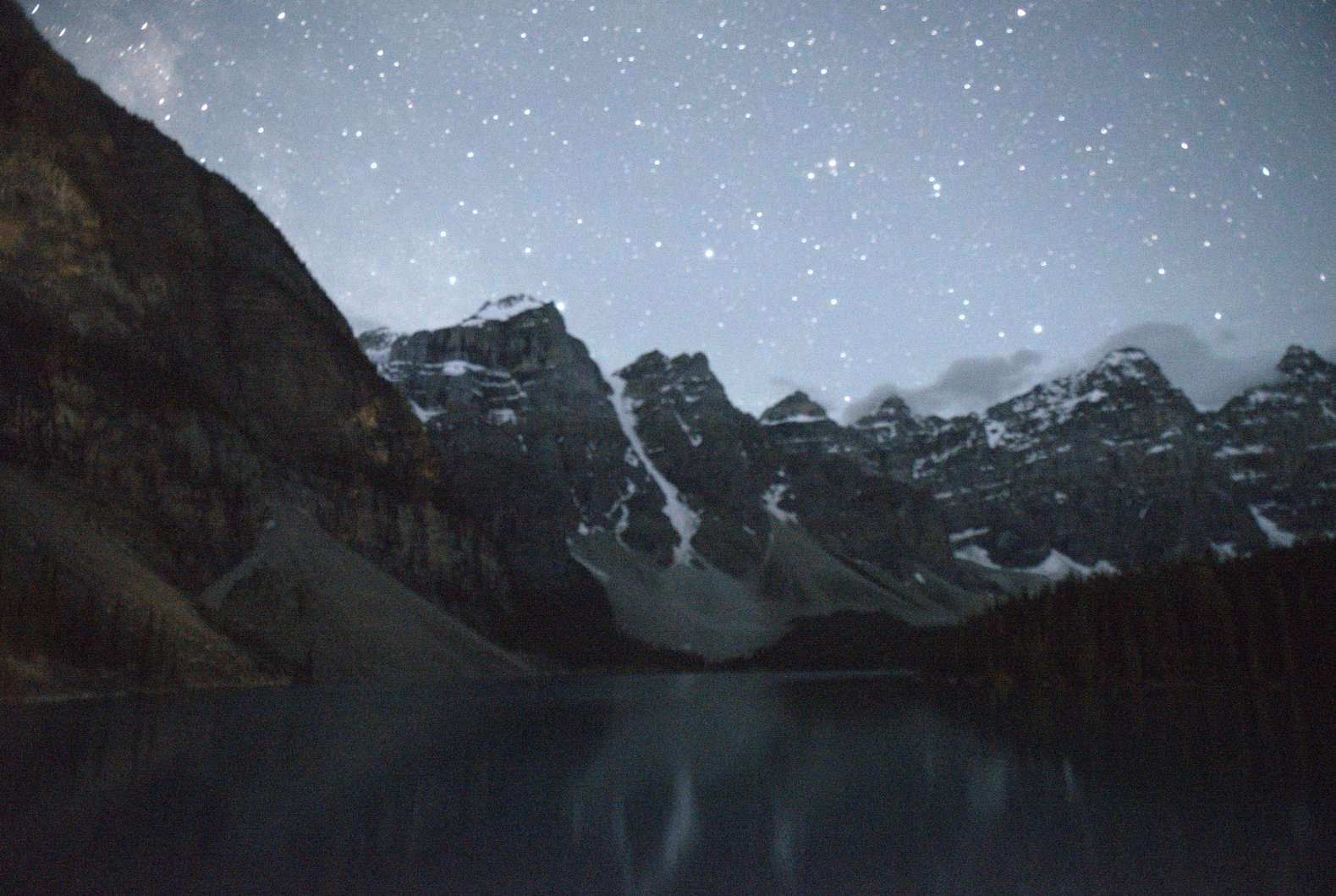 3. Bow Lake. This was one of our surprise faves. On our trip, there were far less people and plenty of space on the wide shore to easily wade into the water or take a few leisurely pics without having to jockey for position to document this lovely spot. Wide open and relaxing.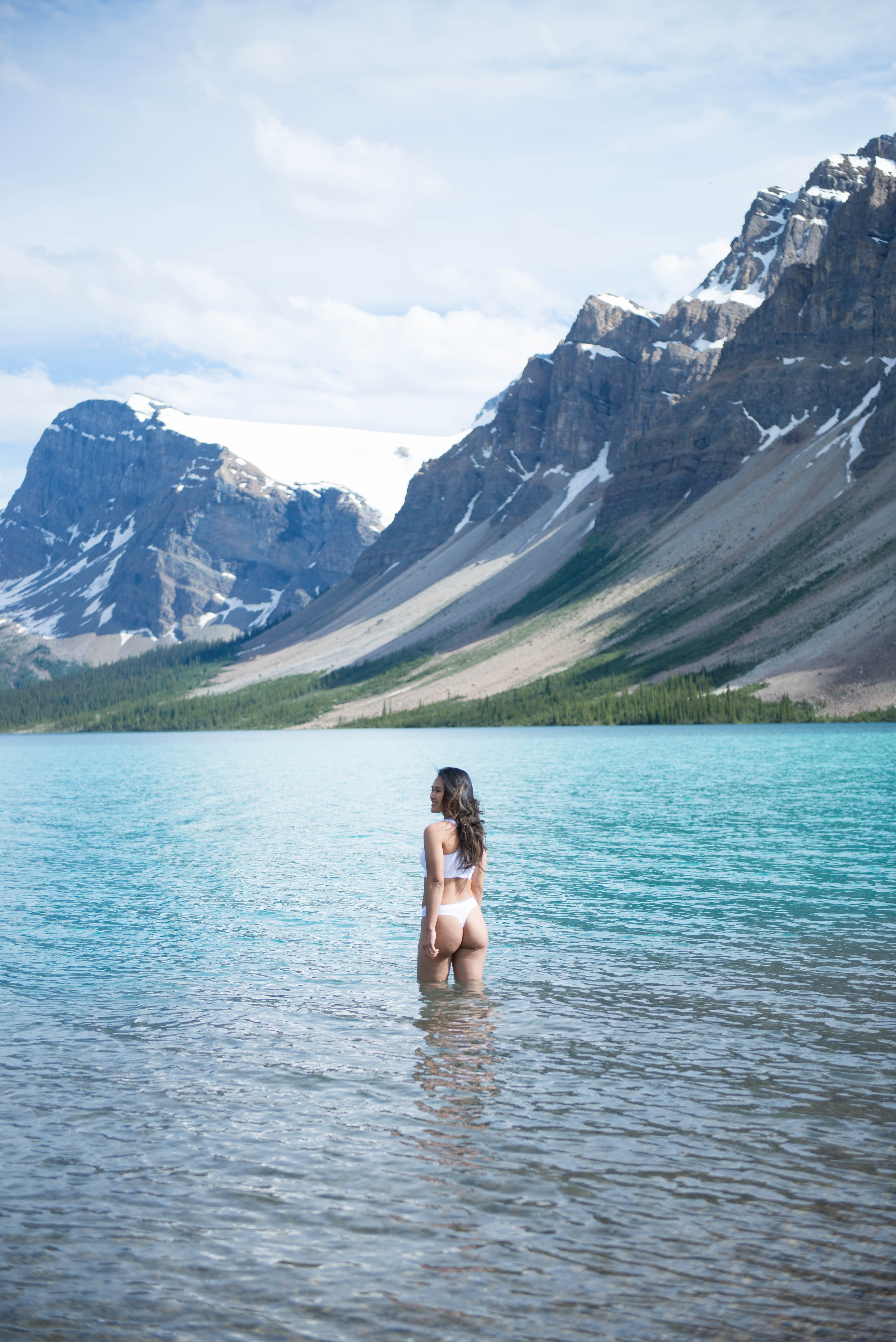 4. Peyto Lake. Just a brief stroll on the trail will lead you to the striking blues and greens of Peyto Lake. As you digest yet another delightful spot, let your eyes trace the edges of the lake and see the wolf-like silhouette emerge from the shoreline.
5. Emerald Lake. Last of the lakes we've listed here, but that's not because we didn't love it. This lake isn't actually in Banff, but you should definitely check it out as you approach Banff on your drive from Vancouver. It calls Yoho National Park in British Columbia home, and it's a toss up between Emerald Lake and Lake Louise for the most stunning turquoise water.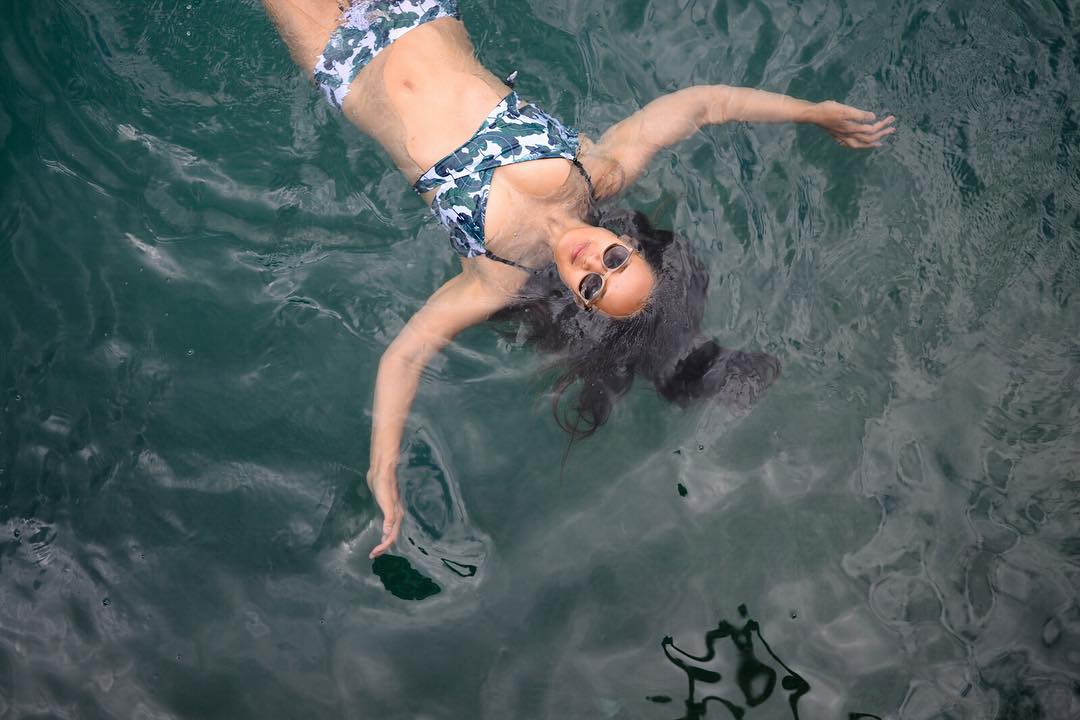 The hikes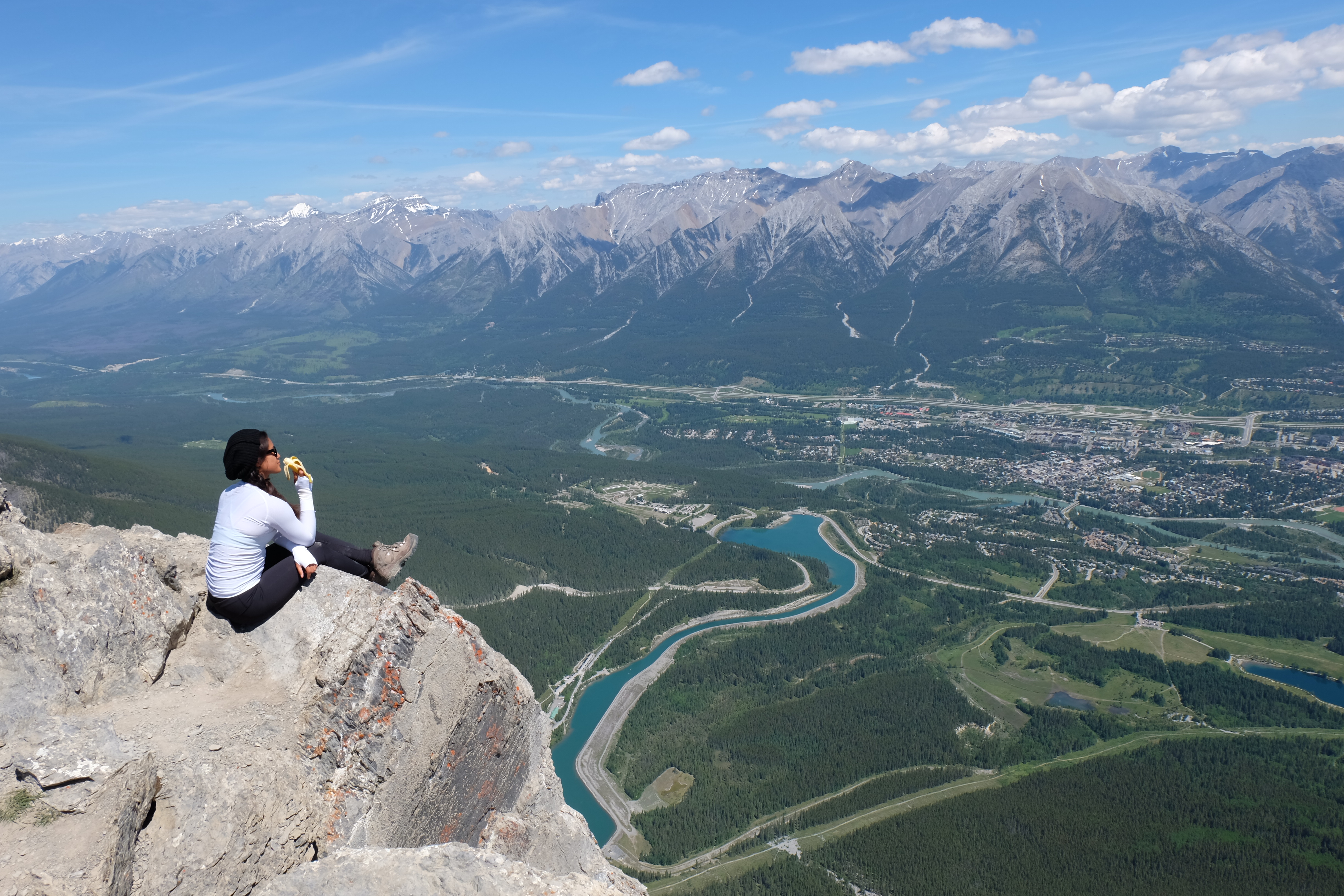 The lakes are great, but you'll probably feel the need to get the blood pumping and surge your way out into nature as well. Although your departure from the car might initiate in the thick of hectic crowds, with each step on the trail you will leave behind the majority of the sightseers and absorb the wild beauty that surrounds. Here are a few hikes to get you started:
1. Ha Ling peak – Canmore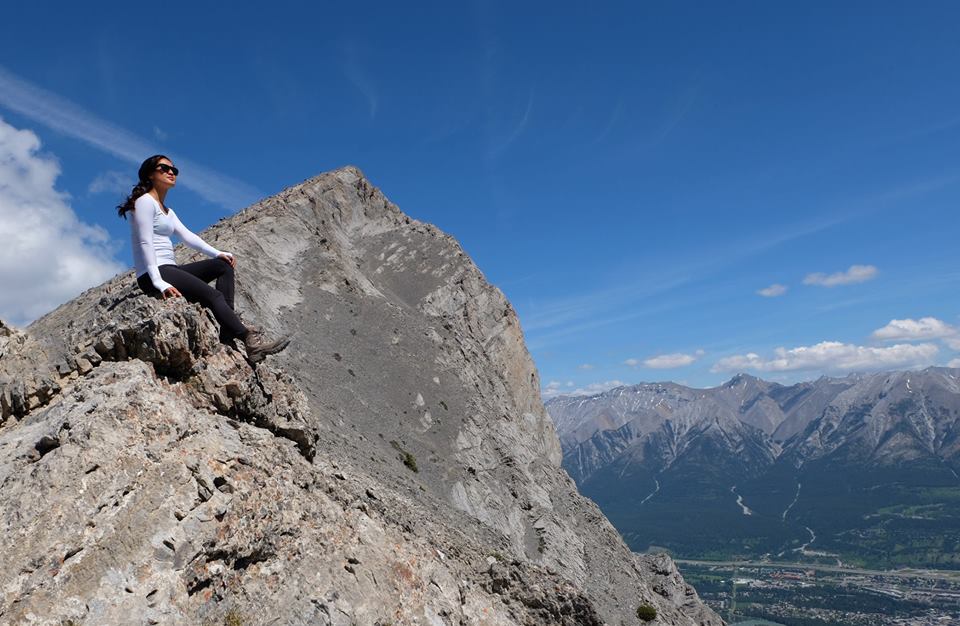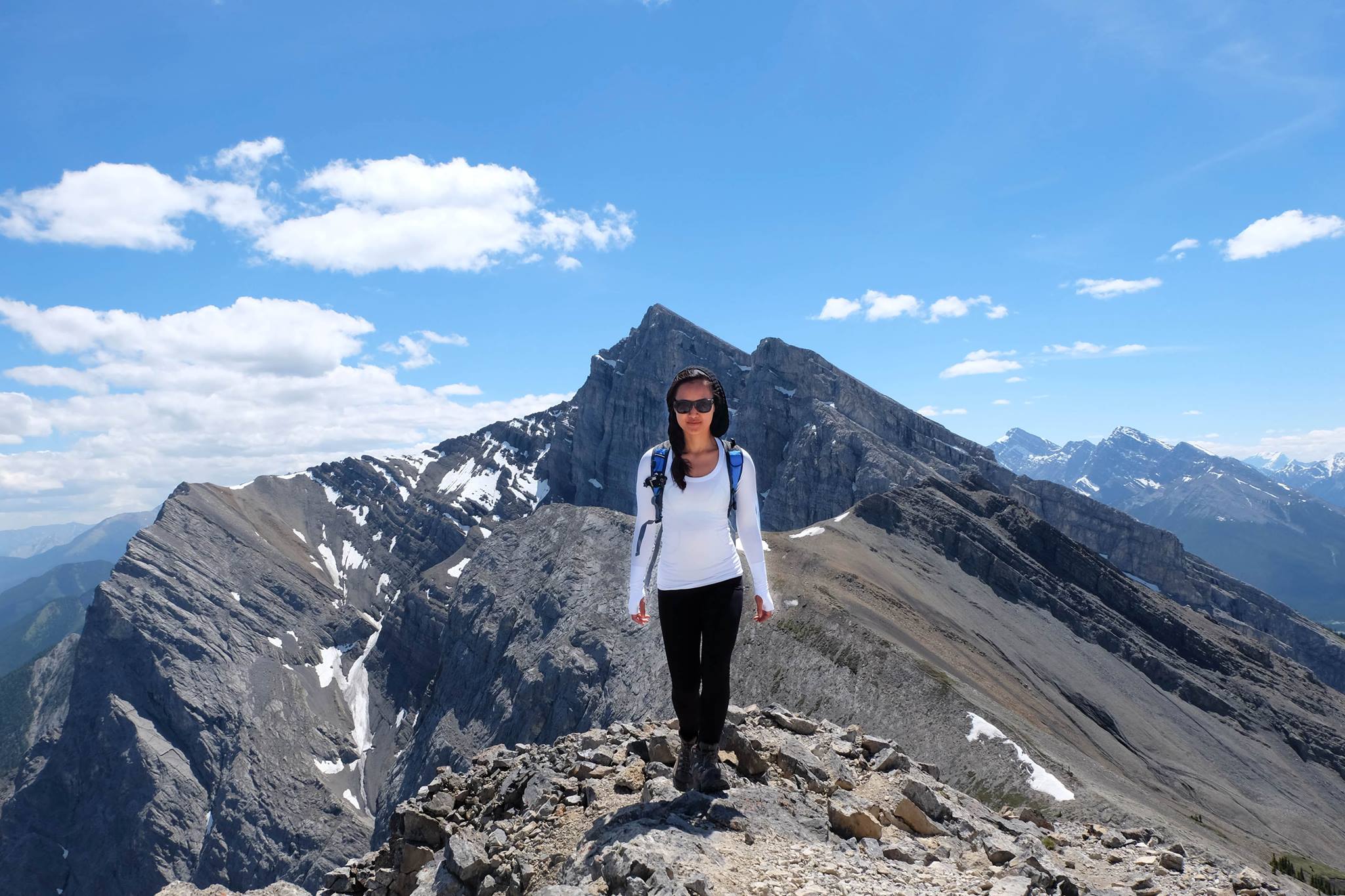 2. Grassi Lakes – Canmore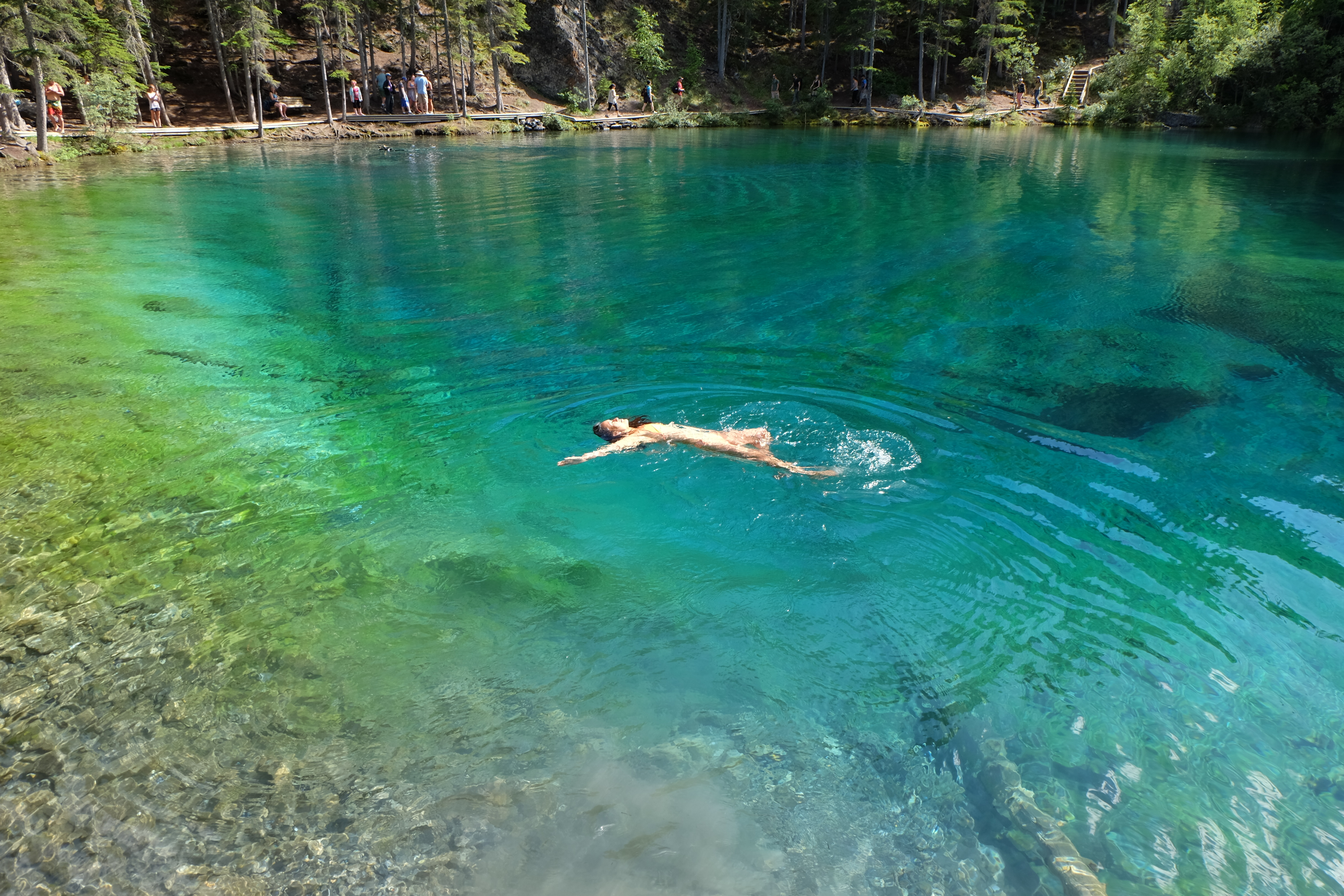 3. Larch Valley – Moraine Lake
4. Lake Agnes – Lake Louise
5. Plain of Six Glaciers – Lake Louise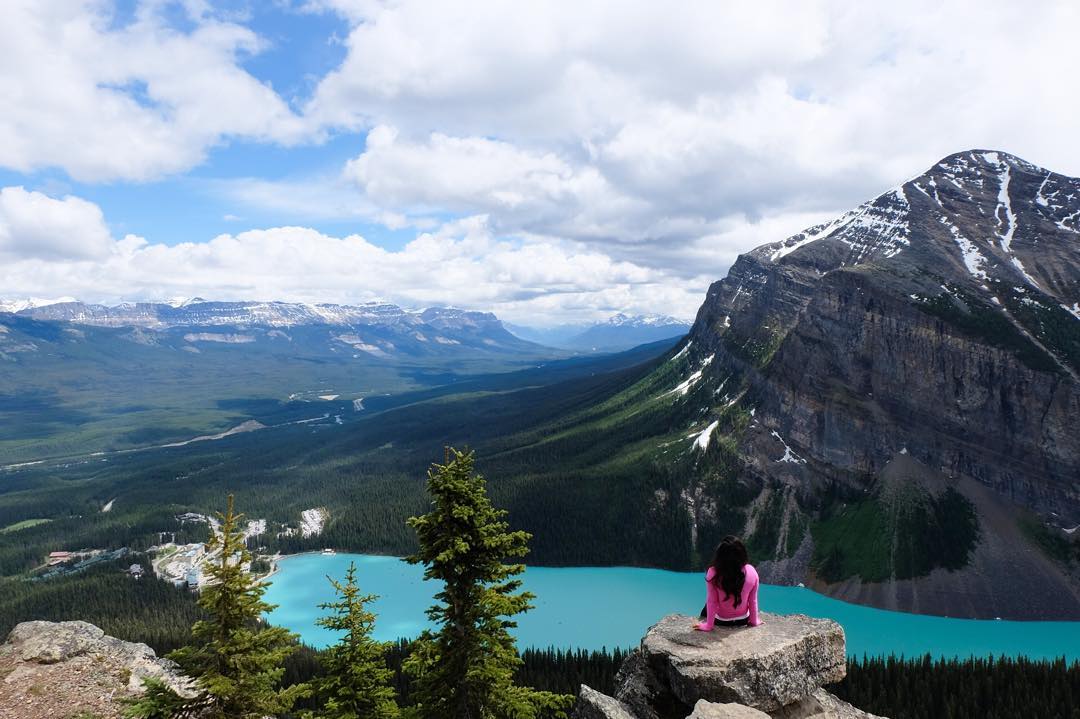 The eats
The general public would think we're weird, but since you've made it to this article, we know that many of you will likely agree: eating dehydrated camping food is actually quite delicious. However, when you're road-tripping and moving from spot to spot through sparsely populated country, finding a tasty restaurant isn't always a high likelihood. Fear not! We stumbled across some serious gems on just this one trip. So if you're on the road to or from Vancouver, or taking a night away from the tent to check out Banff, fuel up at these spots:
1. Magpie & Stump – Banff. Tacos and tequila pairings, margaritas, fruit popsicles. What's not to like about those combos.
2. The Sliding Cafe – Emerald Lake. Buddha bowls and sandwiches. And if you are going hiking, they'll pack a lunch for you!
3. Communitea – Canmore. Smoothies, Buddha bowls, avocado toast, nori wraps, and 89 different loose leaf teas (try it iced!) to choose from. Such a cool little city and a relaxing spot.
4. The Green Moustache – Revelstoke. If you've had your share of camping food and are feeling the need for some nutritious veggies, this vegan paradise will do the trick!
5. The Taco Club – Revelstoke. If you're looking to get off the road and eat a tasty meal, this flavorful joint is open late to facilitate a quick respite and refuel on the way to Banff.