Scandinave Spa Whistler, British Columbia
Instagram: @scandinavewhis
Website: https://www.scandinave.com/whistler
Location: Whistler, British Columbia
Need to take a break from the daily grind? The Scandinave Spa Whistler delivers in every way imaginable. Experience the hydrotherapy process set in this stunning outdoor spa, located just steps from the world-class backcountry and ski slopes. Leave your phone behind and speak not a word as you recharge body and mind at this technology free, silent oasis.
No matter what you're into, in today's society it's easy to find sources of motivation. Just hop online and you're sure to read or see something that's absolutely amazing, igniting your inner passion to get after something that's been sitting on the back burner for far too long. For us, whether it's traveling to experience a foreign culture, learning a new skill, or challenging ourselves physically with a new workout, we love getting absorbed into the process that's involved in all these pursuits. Chipping away, failing, and ultimately learning makes the journey so much sweeter.
Setting and achieving goals and pushing our self-imposed limits is so satisfying, but we all know that at some point all this constant pressure and "go, go, go" can be a little too much. It seems that anytime you get the chance to pick the brain of that respected friend or colleague that somehow has everything figured out, their "secret" to sustained, long term success is the same. Balance. Sounds so simple. With all the pushing and grinding we all get so wrapped up in, this intensity has to be balanced. By balance, we're not just talking about a mental recharge. The physical body needs some love too!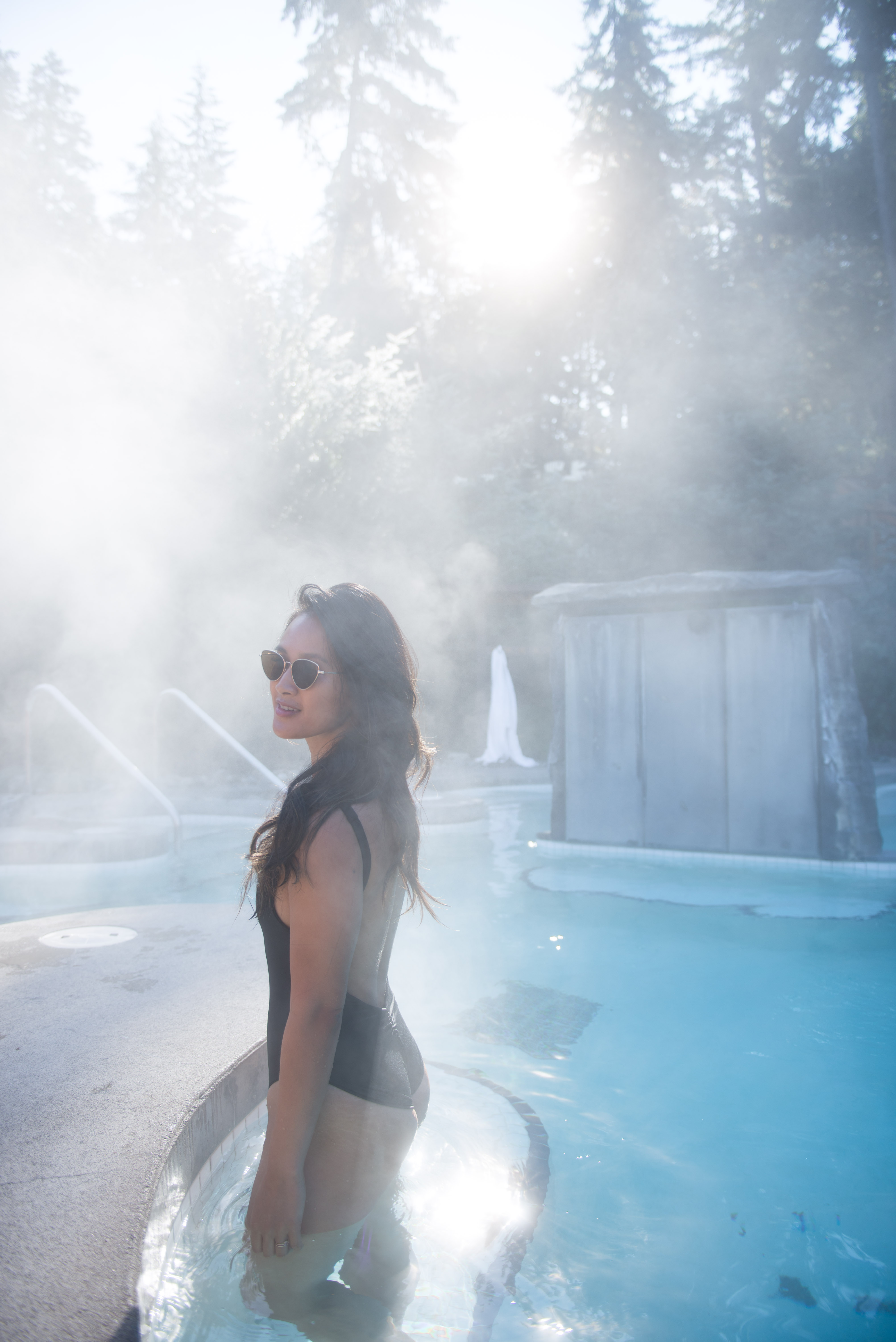 We definitely haven't mastered this balance thing yet, but we have gotten better at taking a proactive approach to being more consistent about moving forward and preventing those stubborn setbacks and pitfalls. As our packed summer cruised toward the drastic Pacific Northwest transition into fall, we realized we needed to pump the brakes and recharge our batteries. With a weekend at our disposal, we thought it was as good a time as any to finally test out for ourselves a spot for which we had kept hearing rave reviews. Over the past year or so, several of our friends suggested we try out the Scandinave Spa Whistler. Just a scenic drive away from Vancouver, we thought what the heck, why not?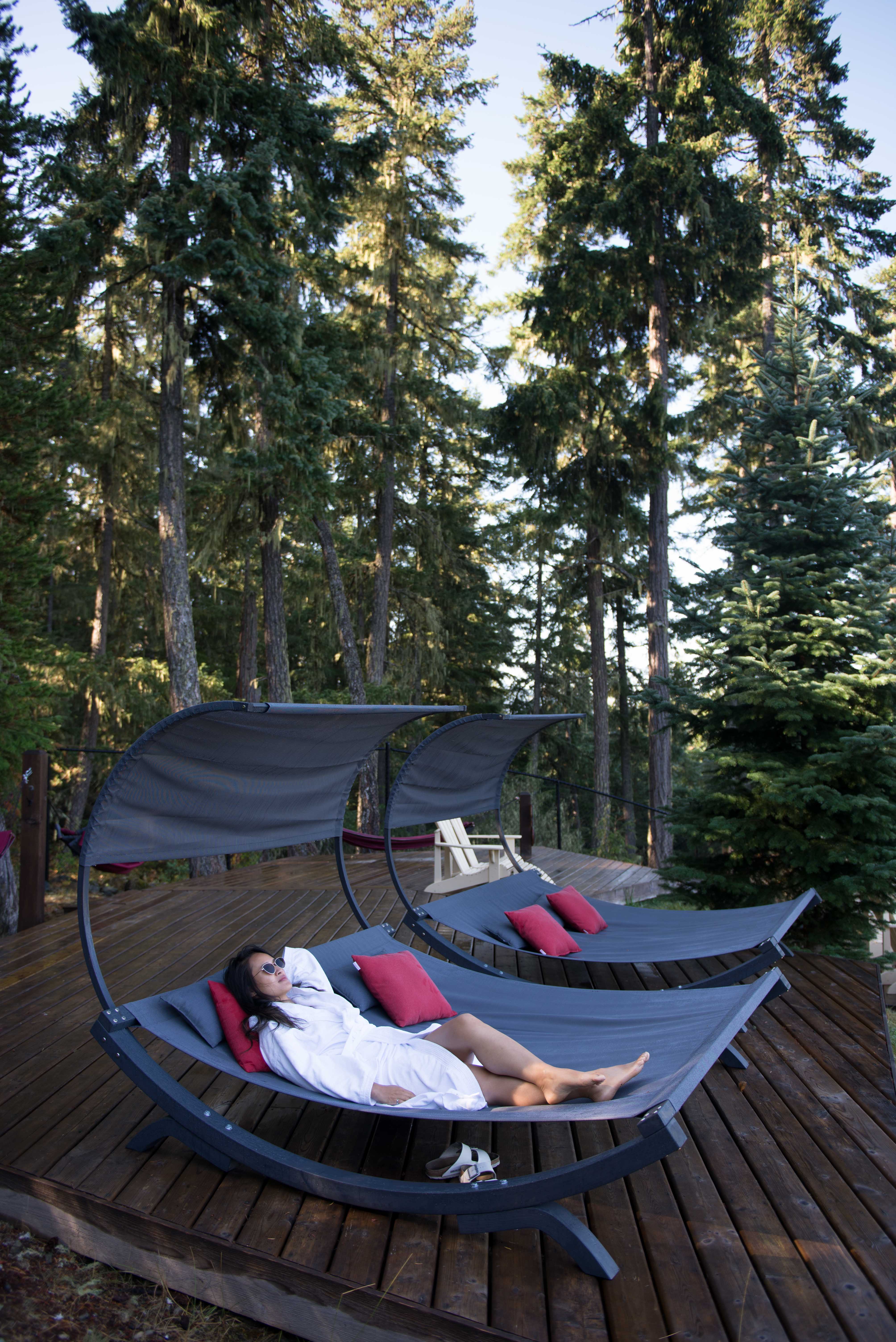 Although we had heard great things, to be honest we had no idea what to expect. Upon arrival, we realized that the Scandinave Spa was centered on the Hydrotherapy Process, a simple cycle of three components: hot, cold, and relaxation. We arrived in the morning, right as the spa opened for the day, and we were told there were two simple rules: no talking and no cell phones. After changing and grabbing a thick robe, it was straight out the glass double doors to the outdoor spa experience.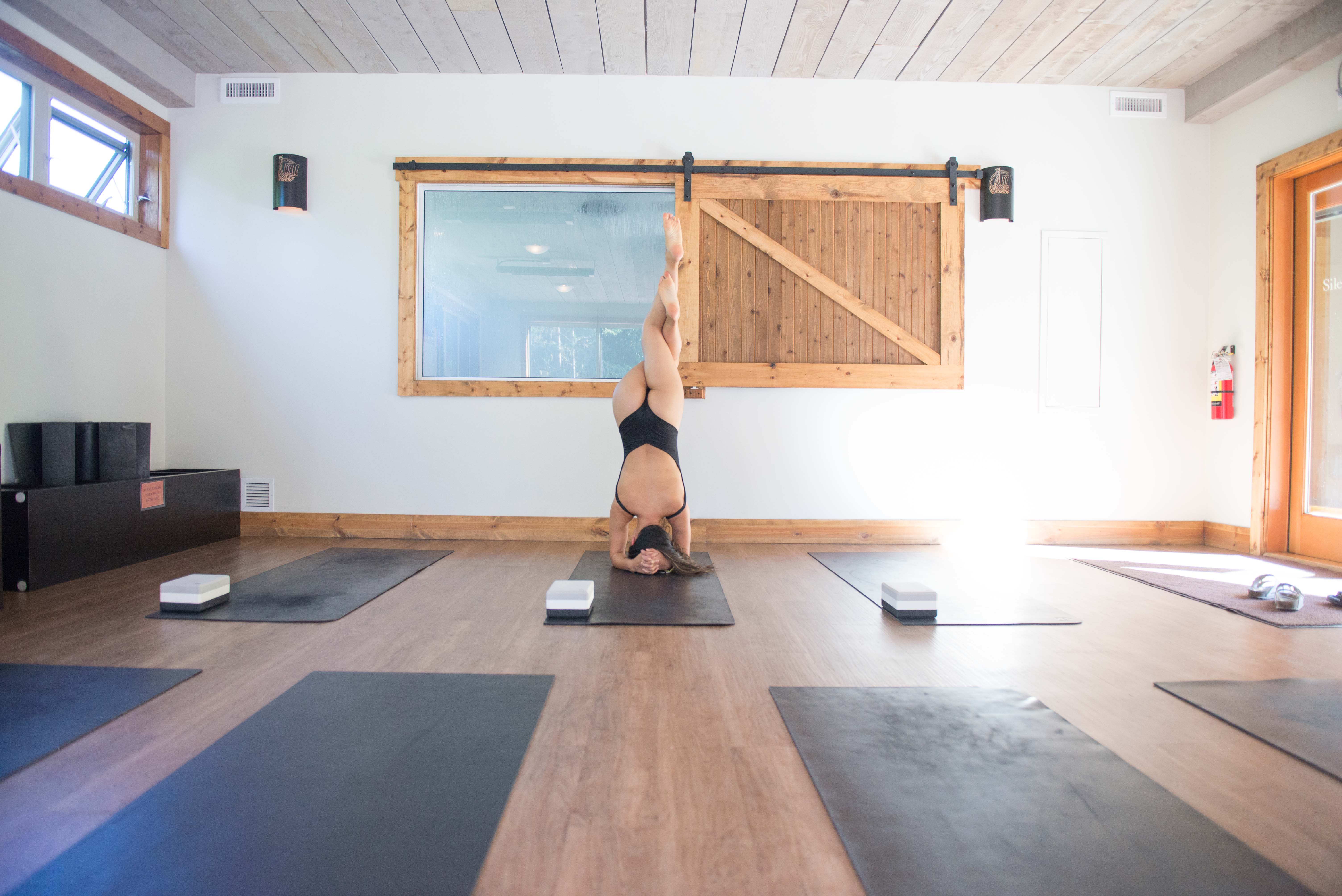 The first thing that struck us was the property. Simply put, it's beautiful. Surrounded by evergreens, lush landscaping, and wide open skies, the flow of the terraced design is calming to say the least. As for the hydrotherapy process, we absolutely loved it. The first part is easy. Slide into the hot pool, sauna, or eucalyptus steam room and get a sweat on for 10-15 minutes. At this point we had a serious lather going, which forced us into step two: cold. Whether it's the frigid Nordic Waterfall or a slow wade into the cold pool, only 20 seconds of this glacial immersion was surprisingly invigorating.
After emerging and slipping back to the comfy robe, you've got a couple choices ahead of you but only one mission: total relaxation. Heat up at the flaming outdoor fireplace, lounge in perched hammocks overlooking the property, be still in one of the solariums, or stretch it out in the new yoga studio. After 10-15 minutes here, get ready to repeat the entire cycle 2-3 more times.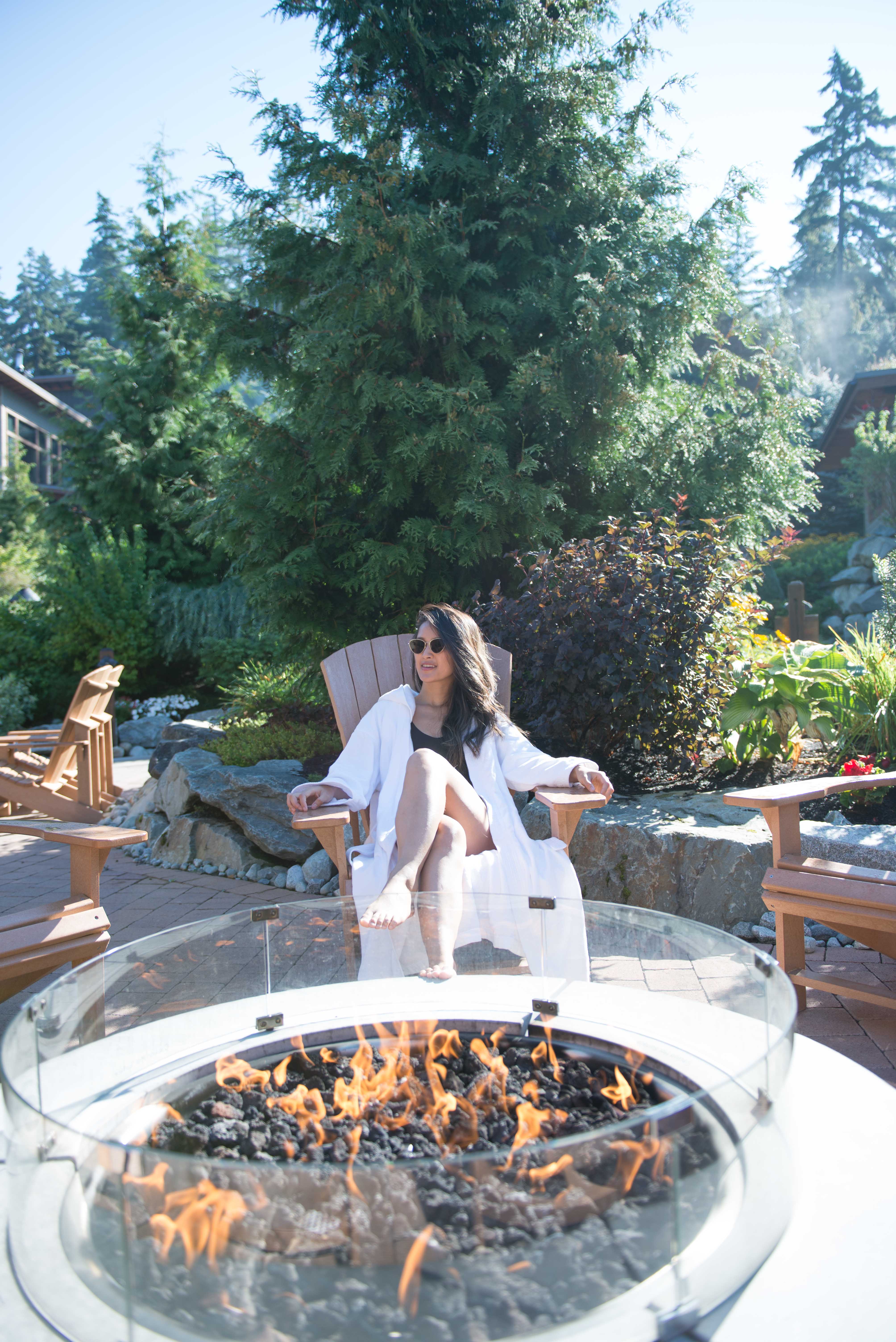 Four cycles of hot-cold-relaxation did quite a number on our bodies. These contrasts jump started our circulation, giving our tired muscles some long overdue repair and regeneration. We could go on and on about how great our bodies felt as we left the stunning property. However, what impressed us equally was the clear, relaxed mind-space we acquired during this experience. Although releasing the grasp of your phone for just a couple hours might not seem like much, this time without technology turned our thoughts inward and decelerated our unsettled minds to a slow, relaxed pace. At first it felt a little odd communicating by nods and winks, but by the time we left, our serene minds were so accustomed to this silence that we found ourselves chatting in hushed whispers.
Sometimes the best way to make progress is counterintuitive. There are those times when you need to bring things to a halt, think, and proceed with clear, efficient intentions. We walked out of the spa with calm, alert minds and balanced bodies, which really put things into perspective and allowed us to tackle our daily grind with a renewed sense of passion and appreciation. Whether you need a serious reset or just a couple hours to pamper yourself, we now fully understand the enthusiasm that we'd been hearing for so long. As summer is finally departing, we can already feel a return trip in the works. Maybe those exciting, yet chaotic winter holiday months? Until then.