Choosing Our First Car Seat
There are so many things to think about as you prepare for the day when you'll bring home your new bundle of joy for the first time. So many things. Fun things, like picking the perfect cute furniture and color scheme to create the nursery you've always wanted. The essentials, like clothes (baby clothes are so cute!), baby bottles, diapers, and the like. But as you go down your list, it's easy to forget the most important thing you will need for transporting your brand new baby home: a car seat!
As the days inched closer to my due date, stress started to creep in because we hadn't given serious thought to how we would choose a car seat. Heck, we had no idea that there were even a bunch of options out there. So when we started that dreaded Google quest, our heads started to spin. Wait, how many different categories of car seats are there? Is the baby supposed to be front-facing or rear-facing? How difficult is it to install?
To make a long story short, in this post I have boiled down all our research, stress, anxiety, and eventual peace of mind as we found two awesome car seats that have worked great for us. Here I've shared a review of the car seats we chose, with the reasoning we used to choose the options that worked best for our lifestyle.
First things first: infant car seat or convertible car seat? As you may or may not know by now, these are the two categories of car seats you can choose from for newborns. After a bit of research, we decided to go with an infant car seat. We looked at a bunch of different options, and we chose the Clek Liing. For us personally, we chose to get an infant car seat first rather than a convertible car seat because of the following reasons: 1) An infant car seat consists of a base that always stays fixed in your vehicle, and a removable carrier that clicks in and out of the base. This is so important for several reasons. First, when you get to your destination and baby is still asleep, you don't have to wake baby before you leave the car. Simply detach the carrier from the base, and stealthily slide out of the car with your snoozing baby. Seasoned veteran parents know this too well, but for any first time parents to-be, you'll learn to NEVER disturb a sleeping baby! Your quiet time is too valuable! 2) Once you detach the carrier from the base, you can insert the carrier straight into your stroller with the help of a couple universal adapters. Although this might not sound too impressive, this was a total game-changer for us because our baby is ultra squirmy. Wrangling him into the tight confines of a strapped in car seat is always a chore for us, and the thought of unbuckling him out of a convertible car seat and then attempting to get him re-buckled into a stroller was enough to get our pulses pumping. No chance we could've dealt with that, and we didn't have to! Simply lift the carrier out of the car, pop it directly into the stroller, and you're off and rolling to your next destination. Easy peasy.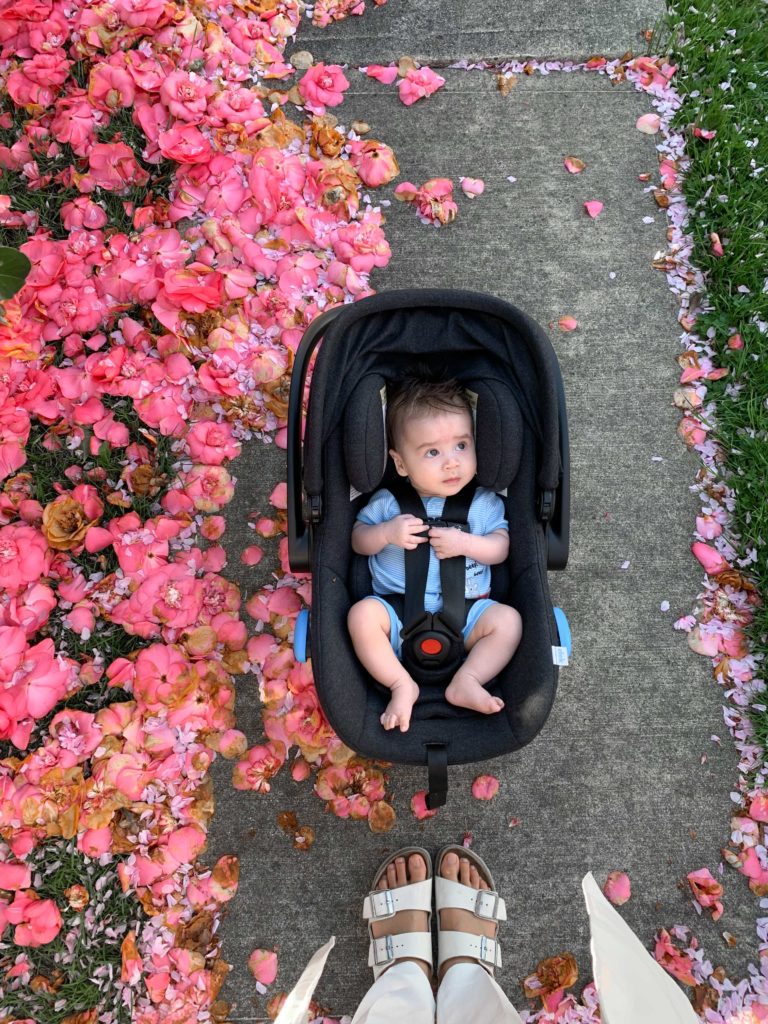 Why'd we choose the Clek Liing? After careful consideration, it was obvious to us that the Clek Liing was head and shoulders above all the rest. We were blown away by two things: safety and ease of use. The first thing we noticed is that the Liing is super solid and durable. But beyond this first impression, the safety features are top notch. The metal load leg prevents rotation and absorbs energy in a potential collision, and this feature can reduce crash forces by up to 40%. We didn't see this feature on any of the other models we looked at, so this was a huge plus. Newborns must be in a rear-facing position at a semi-reclined position for safety reasons, and this caused us some major stress. This is because if your baby is laying at the wrong recline angle and their chin drops to their chest, the airway can become blocked off. Talk about a fearful thought. This is where the Clek Liing blew us away. It has up to seven recline positions, and within the car seat base there is a built-in level that shows you how to choose the exact recline angle that is correct for your constantly growing baby. No guessing or hoping you've chosen the proper angle. Talk about peace of mind.
We found only one downside to purchasing an infant car seat, and the name bares a hint: infant. Once your little one gets large enough, you'll have to upsize to a convertible car seat anyways. So, going the route of infant car seat to convertible car seat will cause your wallet to take an extra hit versus going with a convertible car seat from day one. For us, though, this one con was far outweighed by the numerous pros we outlined above. In fact, now that Grey is in a convertible car seat, we miss the days of seamless transitions from carrier, to car, to stroller, all without having to fight our little crazy man into and out of the car seat and stroller straps. However, we do love our convertible car seat, and we again chose a Clek. Specifically, we went with the Clek Foonf. We love these Clek names, they're so memorable! The Foonf, like the Liing, really delivered across the board. The reasons that made it a great choice for us were twofold: safety and size. And it doesn't hurt that that it looks pretty sleek, too. Foonf is built like a tank, with best-in-class safety features like an anti-rebound bar and an advanced side-impact protection system. In addition to the fact that it can be easily installed front or rear-facing, we absolutely love that it has been intelligently designed with your precious space in mind – you can fit three of these puppies side-to-side-to-side in most vehicles! Whether you've got three little family members in the works or just want to preserve some space for passengers in your vehicle, the designers of the Foonf definitely hit a home run with this one.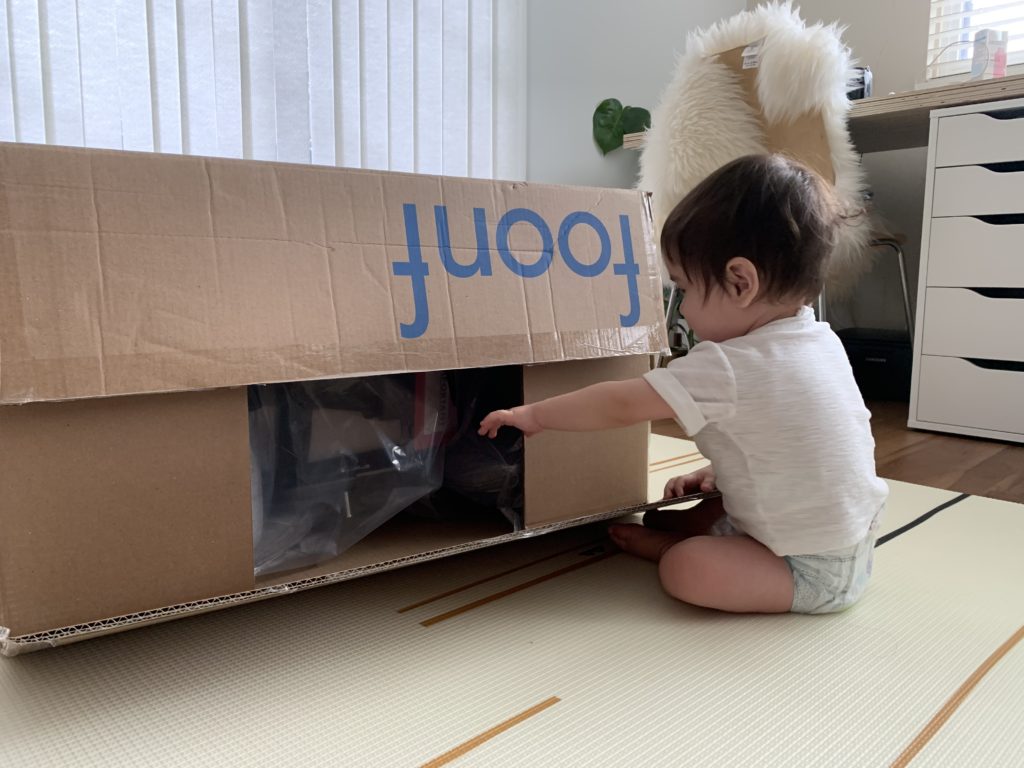 There you have it. Whether you're planning nine months ahead for your little bundle of joy to-be or you're looking for a convertible car seat for you're growth-spurting infant, I hope you can pull some time-saving nuggets out of my car seat journey! Enjoy the drive!