Snowshoeing and stunning winter wonderland views at the Sea to Sky Gondola in Squamish
Instagram: @seatoskygondola
Website: https://www.seatoskygondola.com/
Location: Squamish, British Columbia
Looking for a place to get outside this winter? The Sea to Sky Gondola is an amazing destination for classic PNW views and staying active during the winter, and is only a short drive from Vancouver. Hiking, snowshoeing, backcountry skiing, and even a couple beers while you admire the views of Howe Sound can all be had at this convenient day trip retreat.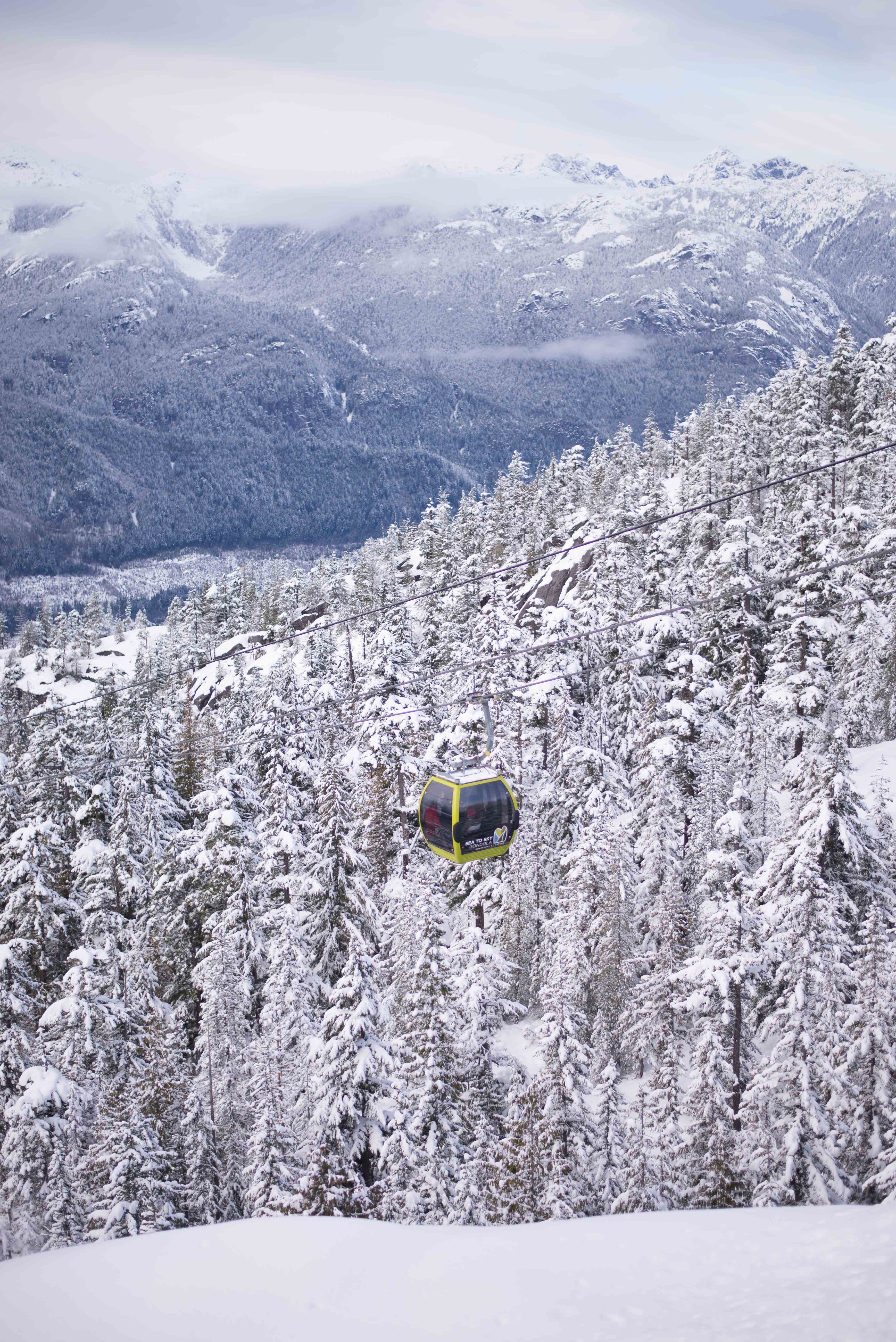 The Pacific Northwest is simply an amazing place to live. The warm, humidity-free summer months are an obvious draw, but the winter is just as nice. No matter what you are into, this corner of the globe offers a pristine, blank canvas for all your winter obsessions. Staying active in the outdoors? Check. Hiking, snowshoeing, and skiing? Oh yeah. Amazing sights within easy driving distances to satisfy your passion for photography? You're in the right spot.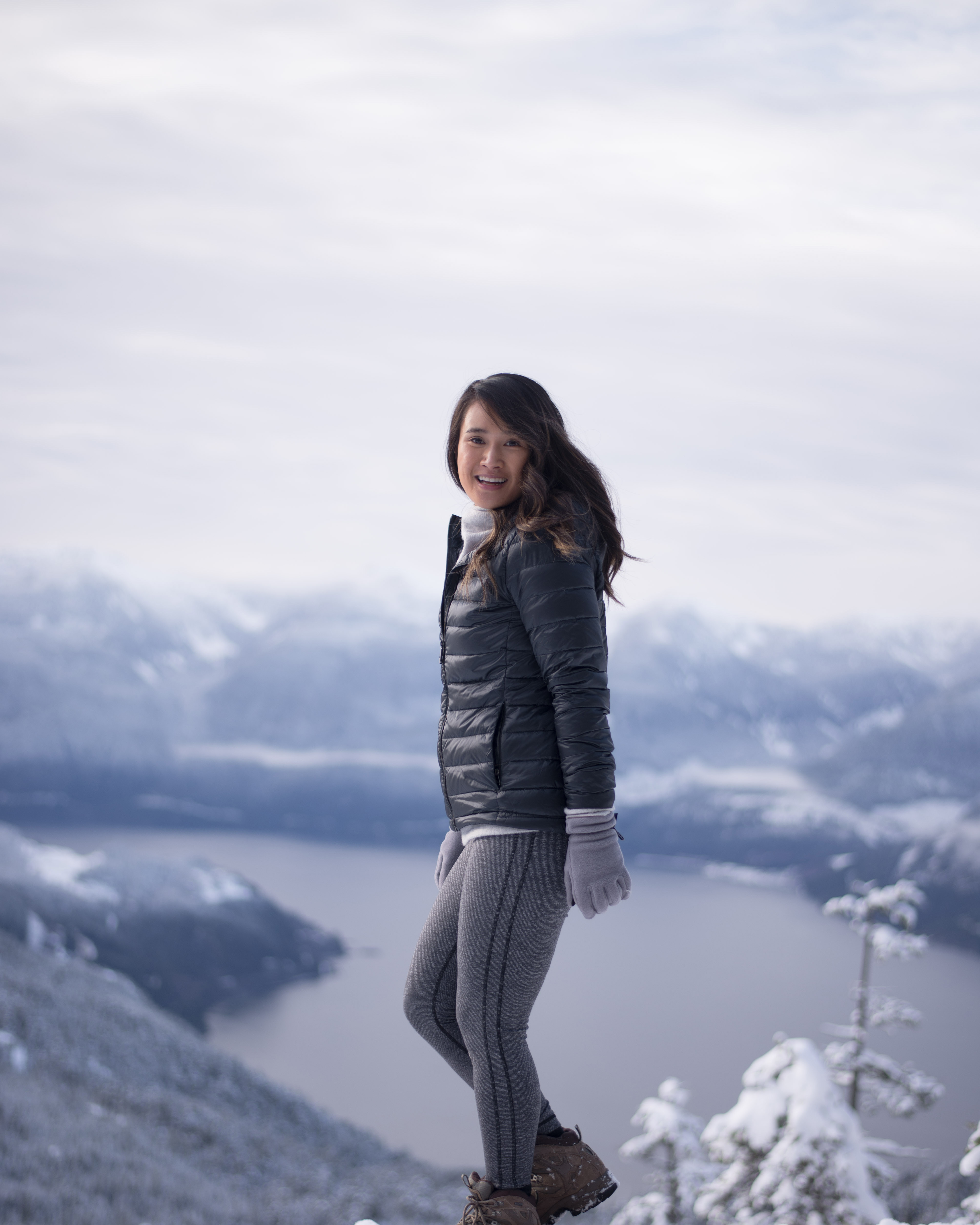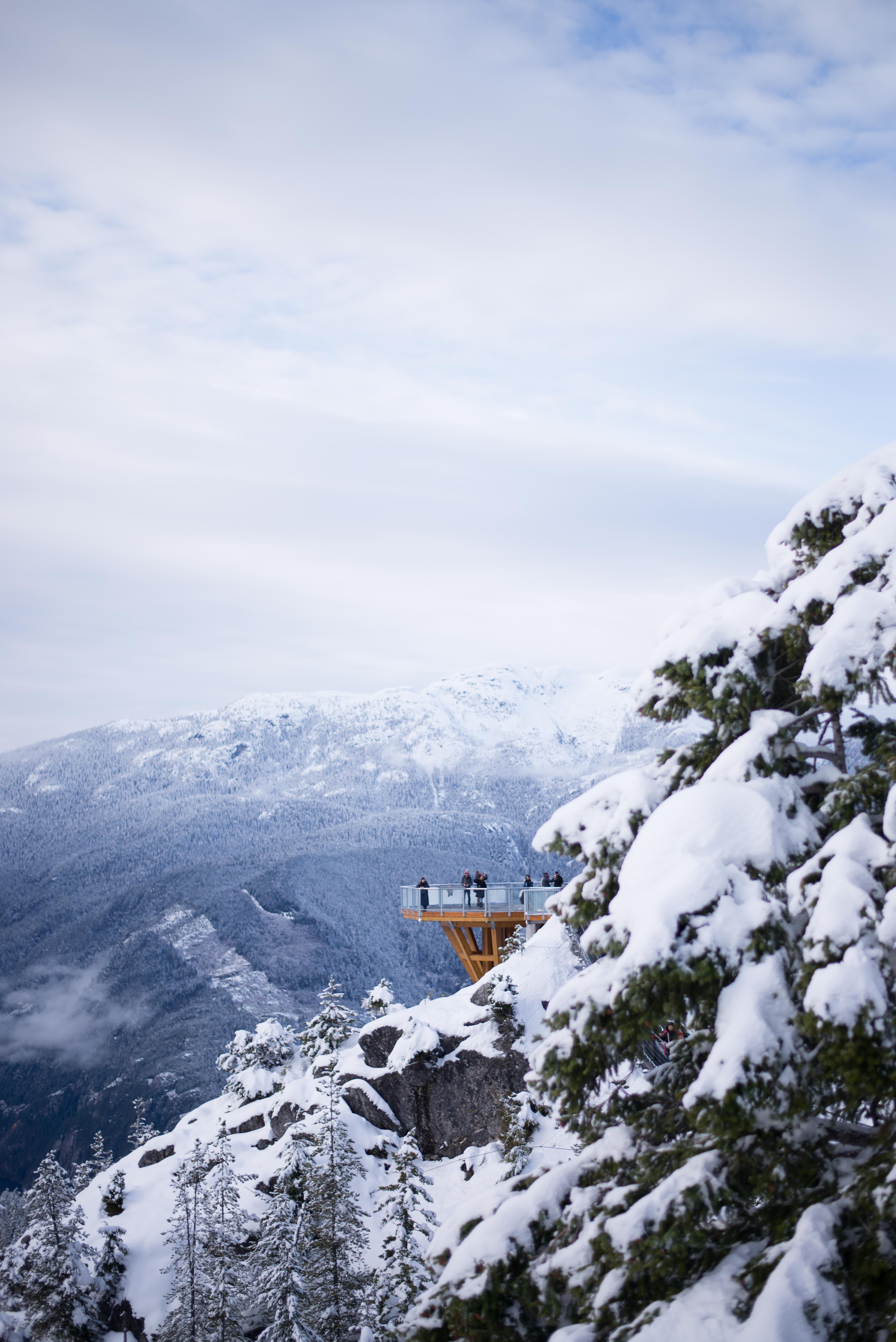 Pretty darn close to paradise. But the fact is, we've all got limited time on our hands and it's often easy to fall into a winter rut. We all have those stretches when weekends get booked with life's necessities that have been put off for far too long, leaving us stuck in a drizzly city like Vancouver for months on end. As another New Year's Day bore down on us, cabin fever had firmly sunk in its teeth. We had to get out of the city and into the outdoors, but this time we weren't in the mood to rise at the crack of dawn and battle the crowds to hit the ski slopes. We opted for a leisurely wakeup and an easy one-hour drive to Squamish to check out the Sea to Sky Gondola, a spot we had never been before.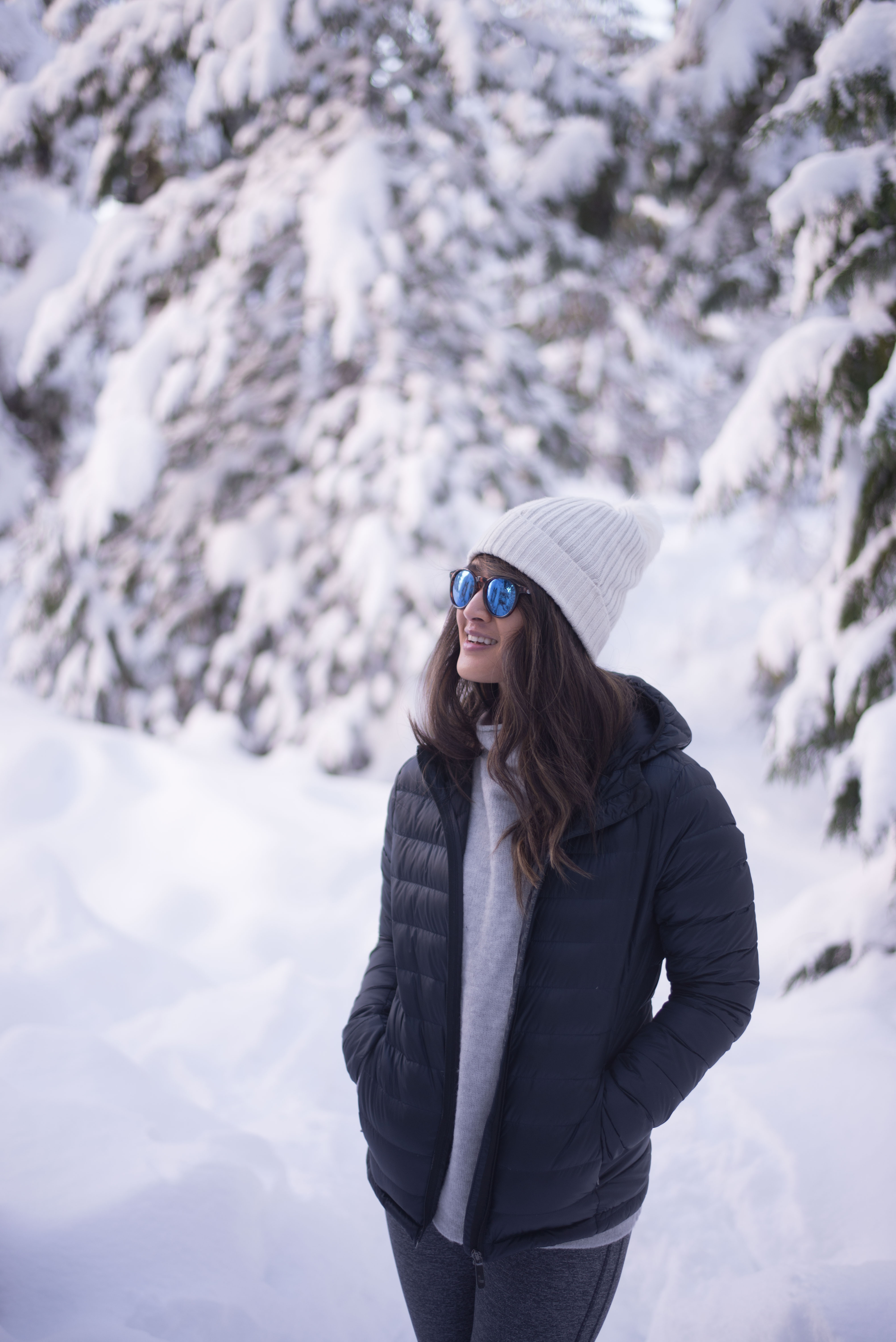 Grinding through the slog of a difficult hike and arriving at the summit for beautiful views is quite the reward. But you won't have to endure or wait long for the breathtaking views once you park your car at the Sea to Sky Gondola. After just a 10-minute gondola ride hovering above frosted greenery, we arrived at the Summit Lodge, nestled between and above the Stawamus Chief and Shannon Falls. The moral to the story: this place offers up great country to get outside and experience winter, explore nature, and stay active during the winter. We all know that the gym eventually gets boring, and this place is a haven for all skill levels of outdoor enthusiasts to get out and about. Leisurely walking, hiking, snowshoeing, access to the backcountry for ski touring, and mountaineering can all be done once you hop off the gondola at the summit. It's often tough to find a suitable outdoor destination to satisfy a group with diverse interests, fitness levels, and varied skill levels to meet up, but this is definitely it.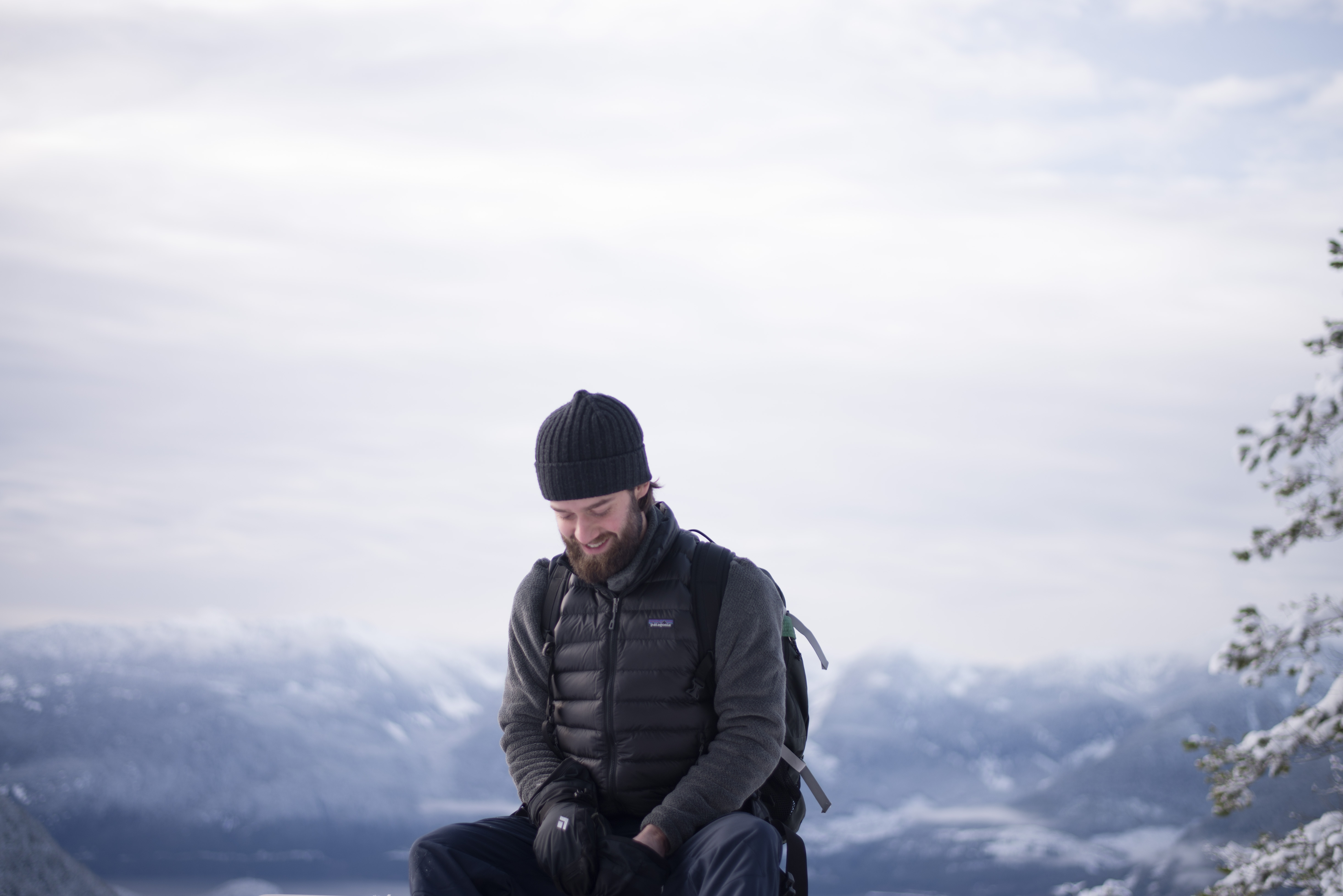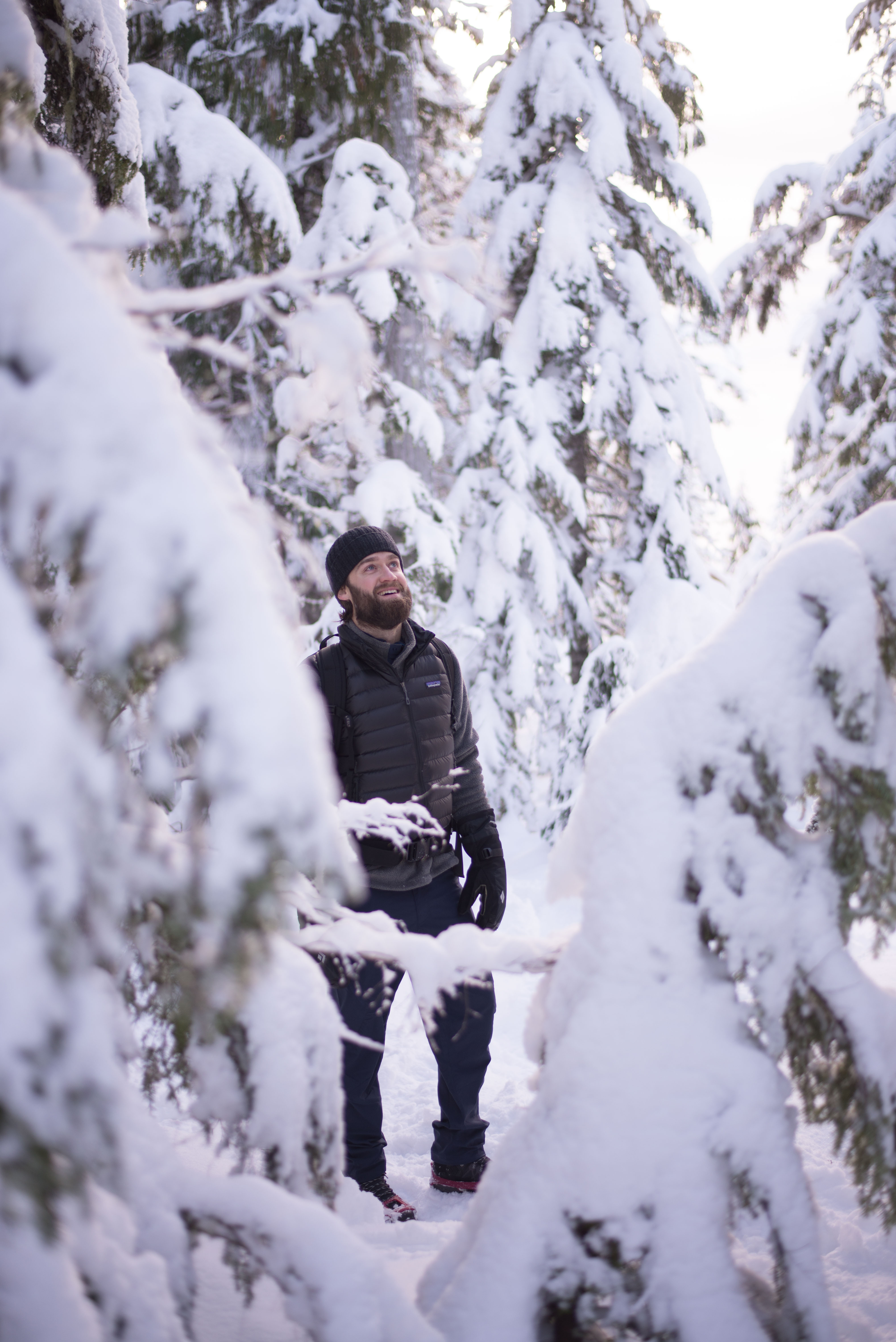 If you're tackling backcountry routes, go wild. If taking it easy on the gentle trails around the Summit Lodge is your thing, the views are absolutely amazing. Quintessential PNW at its finest. We simply couldn't get enough of the sights from The Chief viewing platform on the Panorama Trail. The vertical flow of white peaks, to dusted evergreens, to the cool blue water of Howe Sound has to be seen in person. After taking a stroll across the Sky Pilot suspension bridge to breathe in panoramic vistas, this place delivers the ultimate end to your day. Grab a hot beverage or a refreshing craft beer, meet up with your group, and relax to some final views before you head home. Without the typical taxing, hours long decent by foot, the quick gondola ride and short drive back to the city really make this an awesome day trip. Just what you need to get back outside, fight off cabin fever, and make the most of these Pacific Northwest winters.