Hiking Berg Lake – Mount Robson Provincial Park, British Columbia
Where: Berg Lake Trail, Mount Robson Provincial Park, BC Canada
Distance (round-trip): 26.1 miles (42 km)
Estimated time (round-trip): 14-16 hours
Difficulty: Intermediate
Ideal for: summer camping
Pet-friendly: No (for overnight); Yes for day trips (on leash)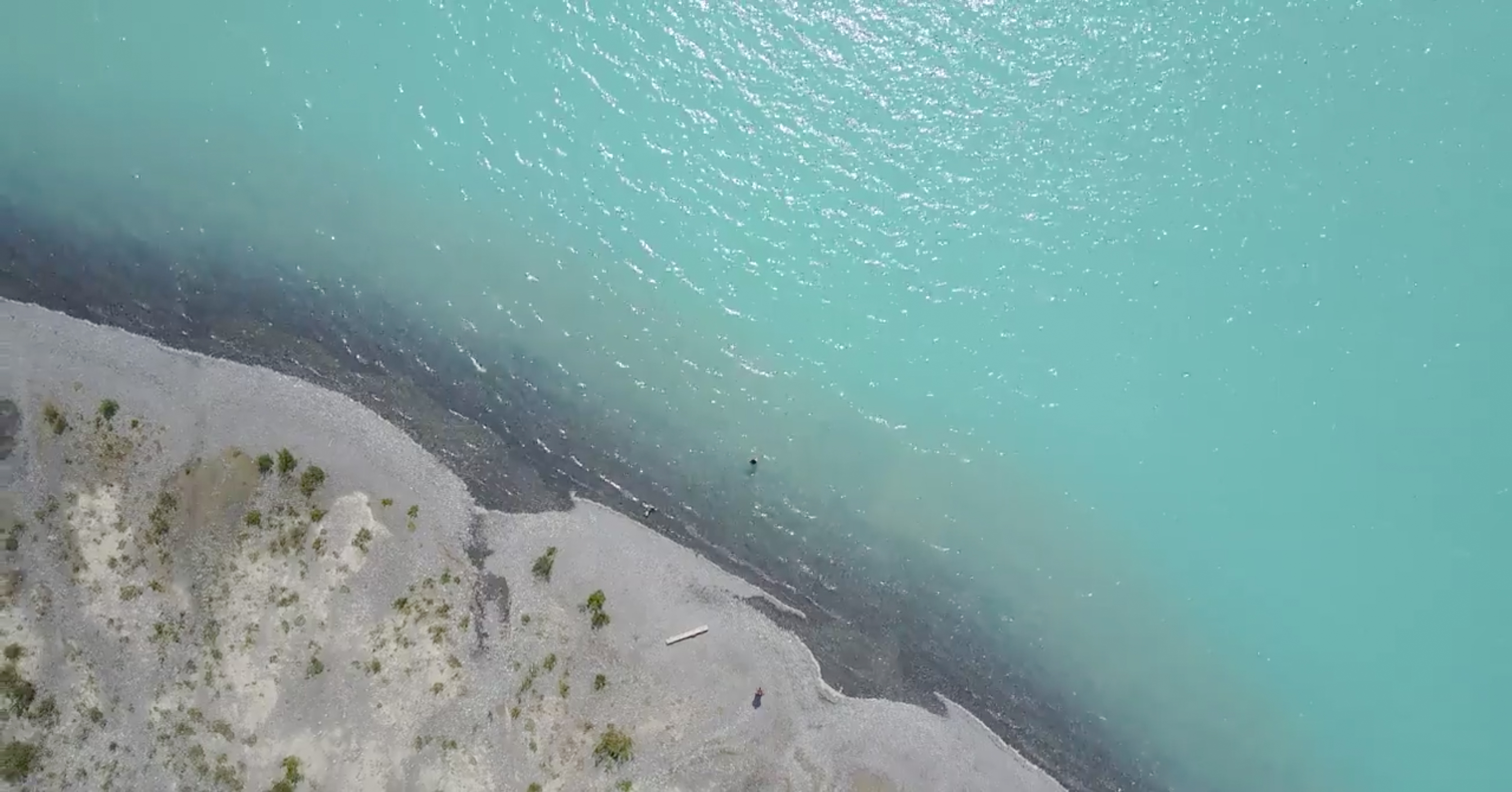 A scenic view is quite the understatement. Winding up and through a variety of flora is capped off by sauntering across the rocky shores of Berg Lake to take in a front row view of the glacier, at your own conveniently placed log bench. Kick off your boots and soak tired feet in the icy water. With the campsites only a stone's throw away, Berg Lake is the perfect location for a day's rest or home base for one of many scenic day trips.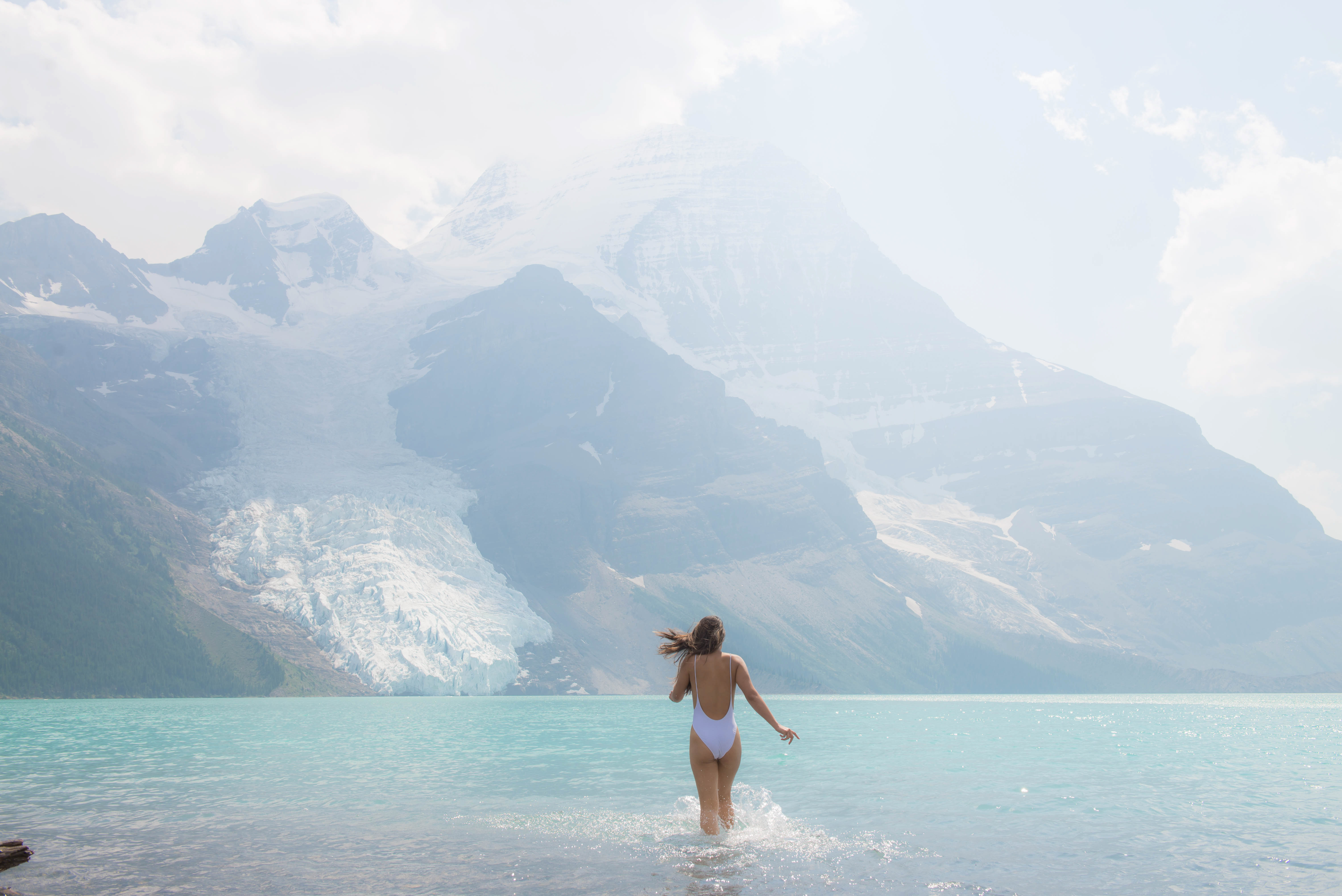 Depending on the timing of your trip, you may be tempted to power through straight to Berg Lake. A scenic spot undeniably worth a couple minutes respite is Emperor Falls. About three quarters of the way up the trail, you'll hear the powerful flow of the falls, and a mere three minute detour from the main trail will bring you down to the gorgeous 150-foot stunner. The flat rock slabs and grassy landing adjacent to the falls lends itself perfectly to grabbing a picturesque shot that allows you to safely approach the falls so closely that you might just have to throw on your raincoat.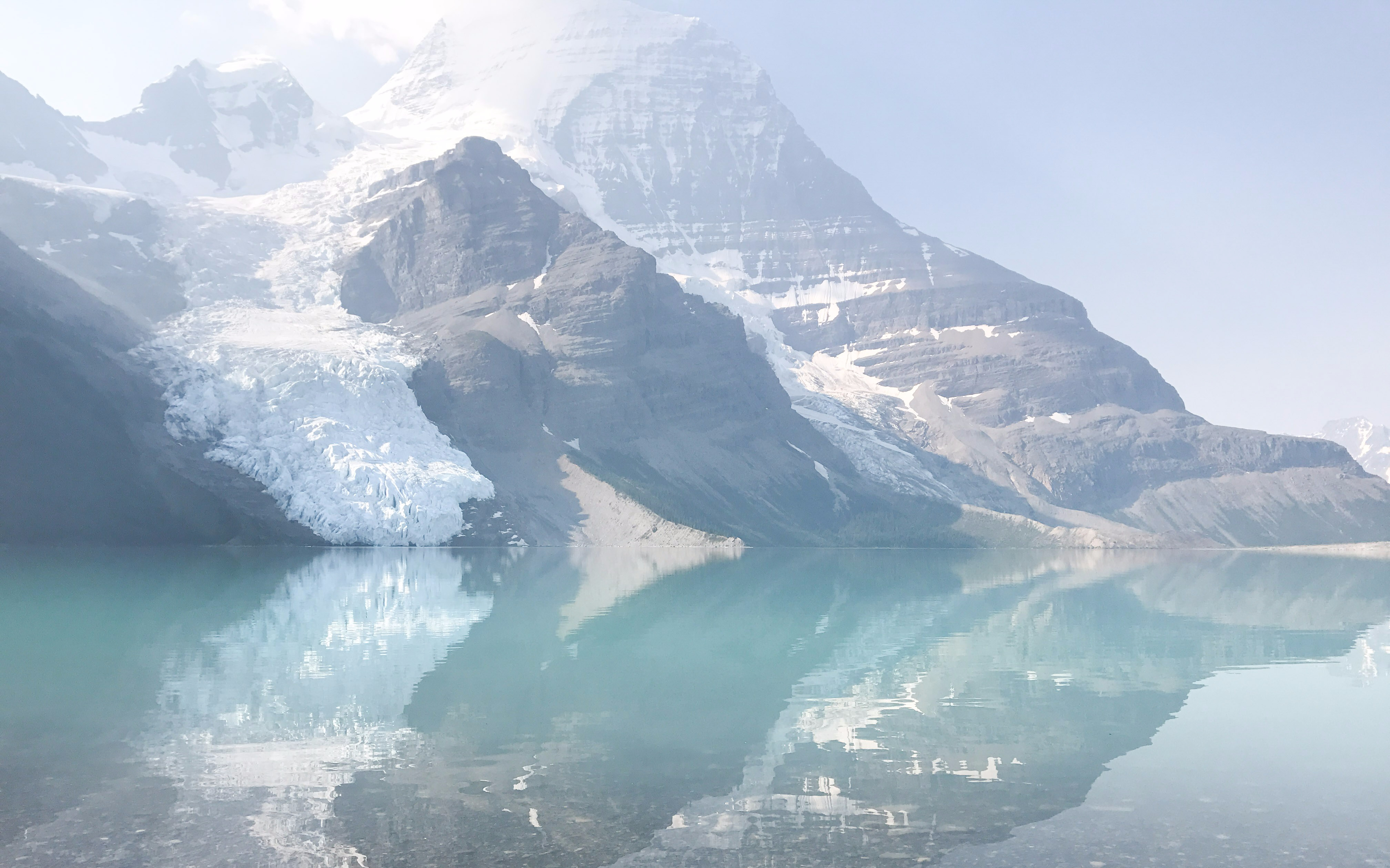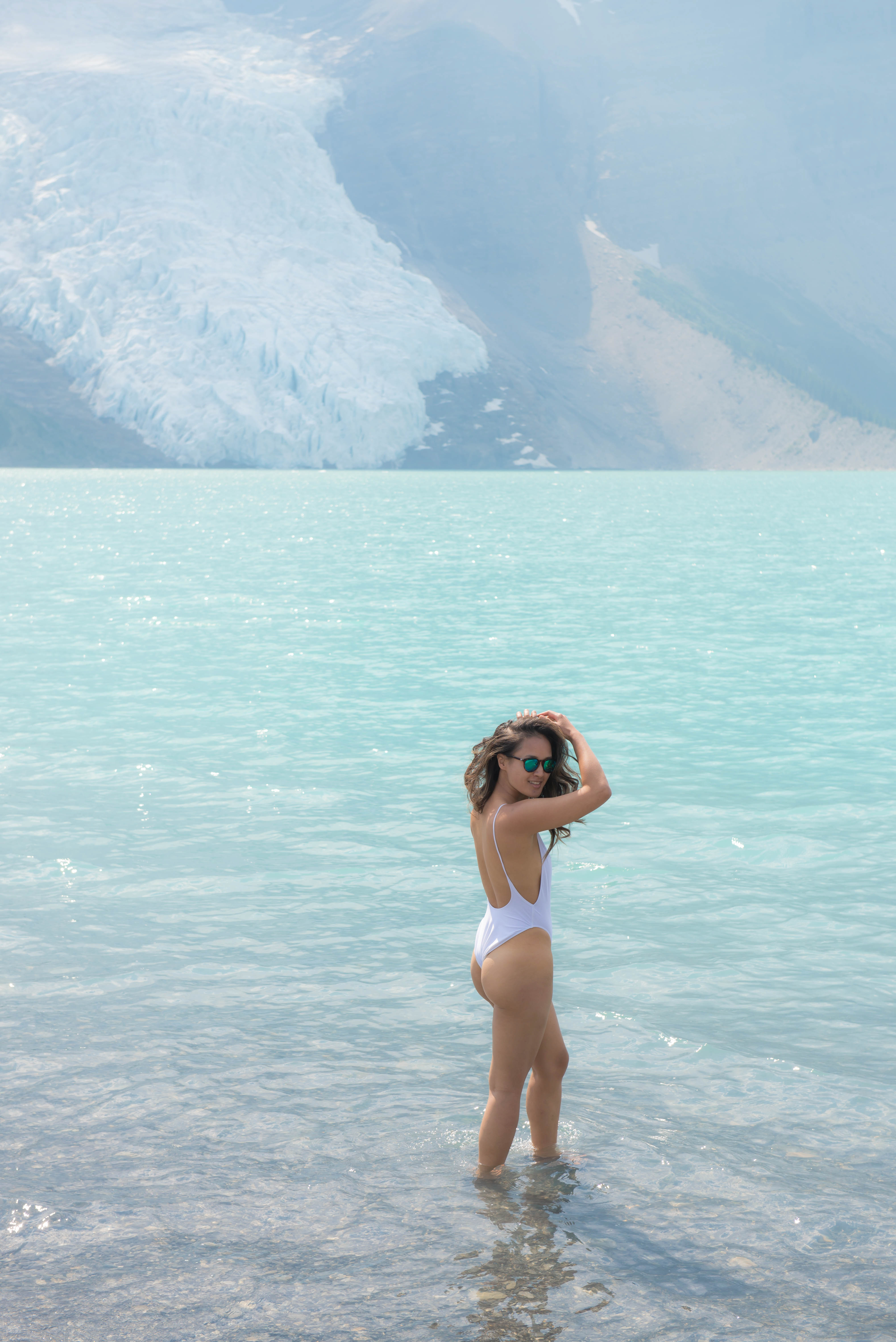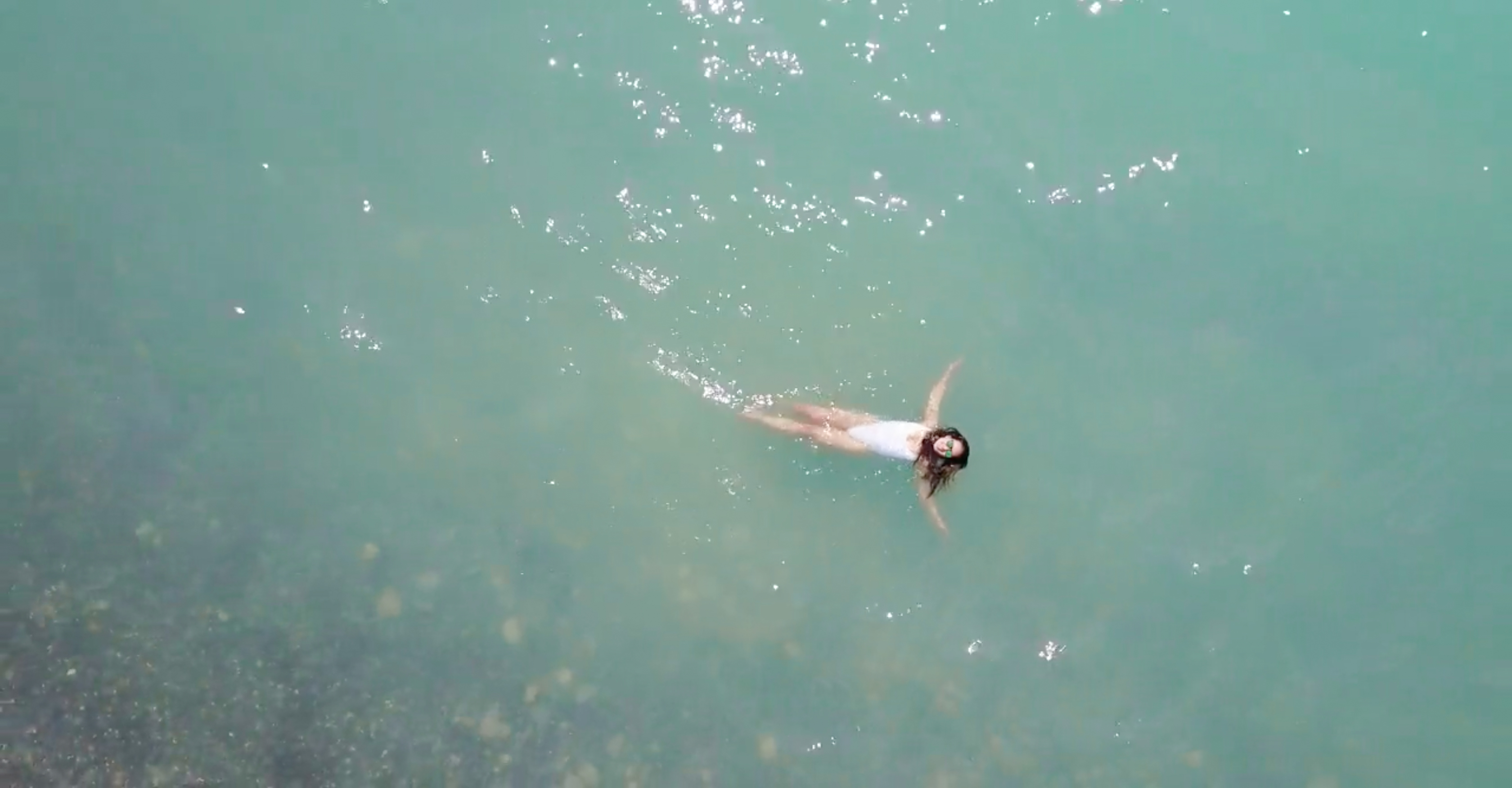 Although nothing on this trip quite compares to the sight of aquamarine hues and the powerful cracks of glacial ice rumbling into the calm waters, a few stretches of the trail took us by surprise. In the last 5 kilometers running up to Berg Lake after departing Emperor Falls, eventually the elevation levels off and the terrain drastically morphs from thickly wooded to a rocky landscape. Views ahead are calming as your eyes track the small dots of hikers meandering ahead on the lines of trails carved into the valley wall. It's not long before you catch your first glimpse of the majestic lake, and spirits are instantly recharged for the home stretch.